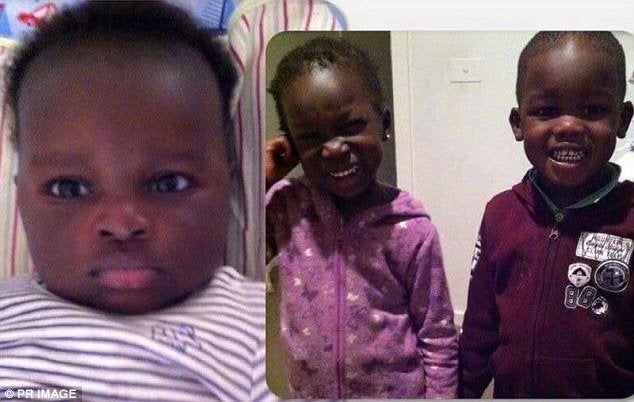 An Australian mother has pleaded guilty to deliberately driving her children into a lake to kill them.
Akon Guode, 37, killed 1-year-old Bol and 4-year-old twins, Madit and Hanger, in Melbourne in 2015. A fourth child, 6-year-old Alual, was also in the car but was pulled from the water in time. She survived.
Guode, who is Sudanese, pleaded guilty with the help of an interpreter on Monday to one count of infanticide, two counts of murder and one count of attempted murder in Victoria Supreme Court in Melbourne, Australia's The Age reports.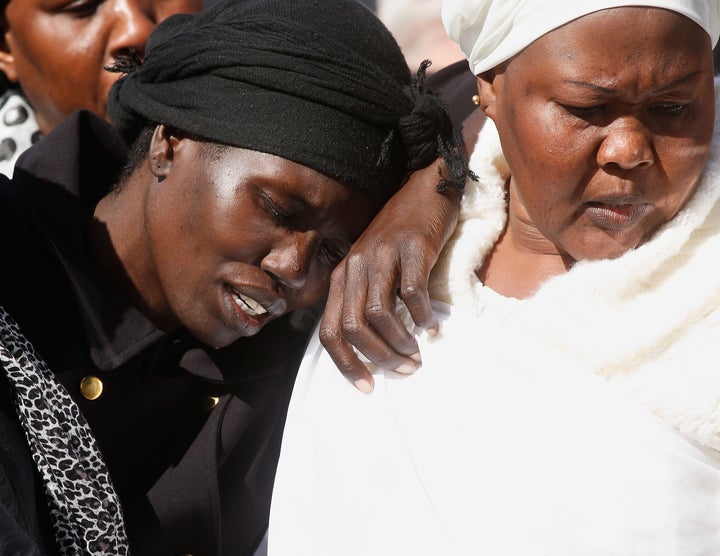 The mother of seven initially said she was innocent. According to the Melbourne Herald Sun, a key witness told the court last year that Guode told her she was under a witch's spell when she killed the children. She reportedly believed the wife of her lover, the father of all four children, had used witchcraft to compel her to drive into the lake.
Police said Guode sped into Lake Gladman at about 70 mph — and that she kept her foot on the gas with the wheels spinning even as the car started sinking. "I saw them just drive full bolt, straight into the – into the water," a witness said on an emergency call to police.
The four children's father, Joseph Manyang, initially believed Guode was innocent, telling investigators that she was a "loving mother" who apparently lost control of the car before the tragedy while feeling dizzy. "She was lovely to them, especially to the twins," he said, according to the Advertiser. "She's a loving mother. She loved them. She was good to them."
But another witness told the court Guode said she would rather kill herself and the children than see the kids live with Manyang and his wife, the Australian Standard reported.
The story bears some similarity to a 1995 crime by American mom Susan Smith, who parked her car at the edge of a South Carolina lake and let it roll in with her two toddler sons strapped into their car seats. She initially told police her car had been hijacked and the children kidnapped.
Acquaintances said Guode, who moved to Australia from South Sudan in 2008 as a widow with three young children, appeared to be suffering from postpartum depression after Bol's birth, and was struggling with debts as well as her relationship with Manyang. Her next court appearance is Jan. 31.
REAL LIFE. REAL NEWS. REAL VOICES.
Help us tell more of the stories that matter from voices that too often remain unheard.
BEFORE YOU GO
PHOTO GALLERY
10 Major Crimes That Shocked the Nation (SLIDESHOW)