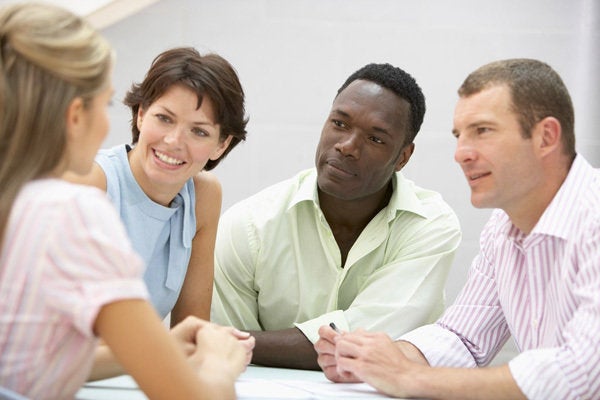 For those who don't know or have never heard of Al-anon, it is a 12-step recovery program that is the counter-part to the Alcoholics Anonymous 12-step recovery program. It was initiated by Lois Wilson (the wife of Bill Wilson; one of the original founders of Alcoholics Anonymous) as a safe haven and support group for anyone who is dealing with a loved ones alcoholism (and/or drug addiction)
I have been attending Al-anon meetings for 20 years and came away from my first meeting thinking..."What a bunch of losers, as well as... I heard some interesting things here."
As a professional family substance abuse counselor, I encourage my clients to attend Al-anon and find out if it is something they wish to incorporate in their recovery. Some swear by it, others are shunned.
I have compiled a list of 16 opinions; 8 hip-hip hooray! 8 bah humbug!
The hip-hip hooray crowd:
1) The unique camaraderie of people coming together in a safe, forum for a common interest. No one cares what you wear, if you have money or a job. We are all in the same boat, birds of a feather; sharing the same theme of addiction hardships.
2) A neutral approach which is non-judgmental toward another. Yet, personal enough to get involved with their concerns if invited.
3) Often meetings are held in Church social rooms. This is comforting in its serenity which may elicit a feeling of being spiritually content.
4) The Al-anon literature is expressive and powerful. Many Al-anon members start their day reading from "One Day at a Time" or "The Courage to Change". These readings can be a life line for one that may be struggling with a certain issue in which that daily reading may shed some encouragement.
5) Attending Al-anon regularly can instill buoyancy from another's growth and progress. You may have been witness to members' emotional failures and success and you are empowered by their accomplishments and applaud them for "hanging in there".
6) Sharing your own failures and successes with others who are struggling or new to the program is amazingly satisfying. Becoming a "sponsor" (one who has clocked a sufficient amount of time in the al-anon program to help others with readings, concepts and step-work) helps you to continue in your recovery while helping others.
7) The importance of a Higher Power in your life is tantamount to a successful recovery. Al-anon; it's readings and sharing's is overflowing with reference to a Higher Power and turning our will over to that Higher Power and trusting in the results. For many (including myself), it is very comforting to have a "silent partner" who is always watching out for my best interests even if I can't see them for myself.
8) There is no membership fee and the 1 dollar donation helps pay the rent and the books.
1) One considers they are "airing their dirty laundry" for all to see. It's nobody's business what goes on behind closed doors and why present a vulnerable image of themselves or their family as failures? "I live in this community...what if I see someone I know... maybe my family/friends will be angry or embarrassed that I am attending these meetings."
2) Denial. "My qualifier (the loved one that is struggling with a substance abuse issue) isn't nearly as bad as some others or I'm not as sad/angry/frustrated like so many of these other people in the room. I don't really need this program".
3) The difficult realization that ones own life may be out of control due to the alcoholic/addict and now having to do something about it. The family member of friend may not want to participate in the heavy lifting of change; the discomfort experienced in the beginning in order to establish new boundaries and self respect. It may seem easier to bump along the bottom than commit to new thinking.
4) Some members of Al-anon take themselves way too seriously, and this can be a turn off to members. Like any organization there needs to be rules and regulations, however it is unnecessary to admonish one for sharing about a book or an article they read that relates to their share, or acknowledging someone's comments in your own share with a glance and being accused of "cross talk". This can make one more hesitant to be open and honest if they think they are doing it wrong.
5) Some members use Al-anon as a soap box; a self-serving forum to drone on and on about their personal problems which have no relevance to the program. They justify this by adding a disclaimer at the end of their diatribe that they would not be able to say this or do that if Al-anon had not been in their life.
6) The member has no religious affiliation and finds discomfort in any type of greater being, holier than thou entity; especially if it means "turning their will and care over to a Higher Power" in order to achieve success.
7) Too much emphasis on a Higher Power and the greatness of the Al-anon program; almost to the point of sounding like a cult.
8) Al-anon takes YEARS to finally "get it". One must be dedicated to attend meetings frequently and work with a sponsor before they can feel fairly secure in their own recovery. Many are not interested in investing so much time.
For me, Al-anon continues to be an enormous help. Of all the things listed, it is the camaraderie that is most important when it comes to navigating those difficult, muddy waters. To share the trials and tribulations of loving an alcoholic/addict and to see my Al-anon friends nodding their head in agreement, assures me that I am not alone. This presents a very special, common bond that transcends the norm of most friendships.
Give Al-anon a try. You have nothing to lose. After some time, see if you find yourself in the "hip-hop hooray" or the "bah humbug" crowd.
If I can be service to you or your family, please e-mail me at Carole@familyrecovery solutions.com
Thank you and I invite you to visit my website at www.familyrecoverysolutions.com


Related