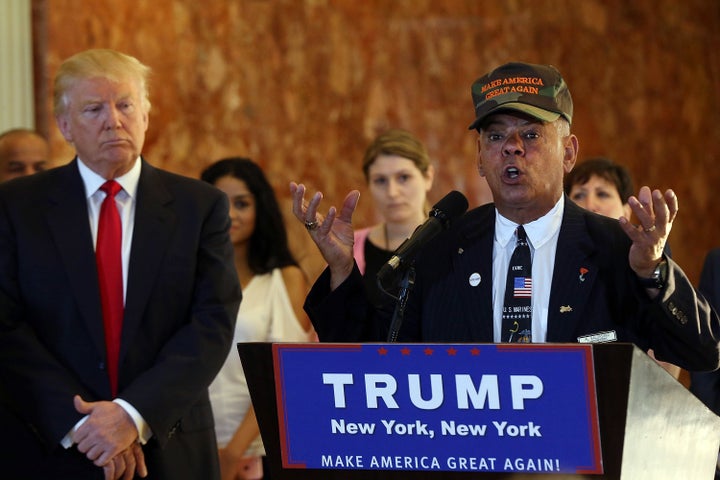 Al Baldasaro, a New Hampshire state representative and delegate for the Republican presidential nominee, made the comments during an interview on "The Kuhner Report" radio show on Tuesday.
Host Jeff Kuhner asked if Baldasaro thought Clinton bore responsibility for those who died in the 2012 terrorist attack on a U.S. compound in Benghazi, Libya.
"I'm a veteran who went to Desert Shield, Desert Storm. I'm also a father who sent a son to war, to Iraq, as a Marine Corps helicopter avionics technician. Hillary Clinton, to me, is the Jane Fonda of the Vietnam," Baldasaro replied, referring to Fonda's 1972 trip to Hanoi that some Americans consider to be an act of betrayal.
"[Clinton] is a disgrace for the lies that she told those mothers about their children that got killed over there in Benghazi. She dropped the ball on over 400 emails requesting back up security. Something's wrong there," he continued.
"This whole thing disgusts me," Baldasaro added. "Hillary Clinton should be put in the firing line and shot for treason."
BuzzFeed News first reported Baldasaro's comments. On Wednesday, he stood by them, telling ABC affiliate WMUR that "As far as I'm concerned, it is treason and the penalty for treason is the firing squad ― or maybe it's the electric chair now."
The U.S. Secret Service said it is aware of Baldasaro's comments and will conduct "the appropriate investigation," Politico reported.
In the tweet below, Baldasaro can be seen standing behind Corey Lewandowski, former campaign manager for Trump, on the floor of the Republican National Convention.
The Trump and Clinton campaigns did not immediately respond to requests for comment from The Huffington Post.
This story has been updated to include additional comments from Baldasaro and a report that the U.S. Secret Service is investigating.
Before You Go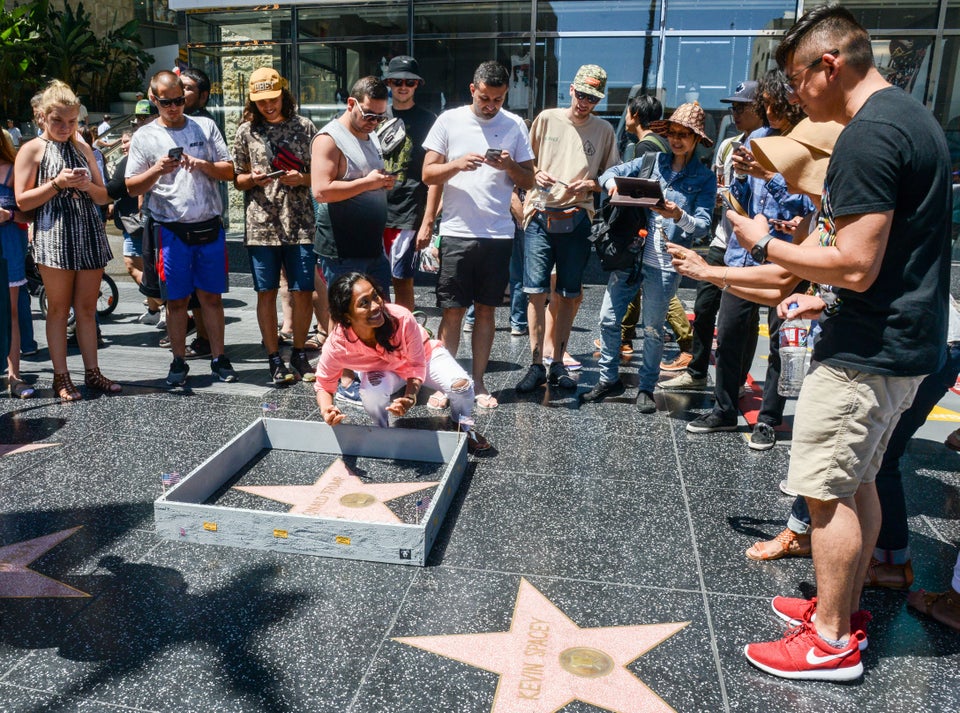 Street Artist Builds Wall Around Donald Trump Hollywood Walk of Fame Star
Popular in the Community