Al Baldasaro, a New Hampshire GOP state representative who advised Trump on veterans issues during the campaign, sat in one of the first two rows of seats in the East Room as Trump signed a bill making it easier for the Veterans Administration to fire employees accused of misconduct.
Baldasaro, in a radio interview during the campaign, criticized Clinton for the 2012 attack on a U.S. compound in Benghazi, Libya, and said she should be "put in the firing line and shot for treason." Trump later praised Baldasaro.
White House press secretary Sean Spicer on Friday seemed unaware of Baldasaro's comments about Clinton, and said Trump condemned all forms of public calls for violence.
Baldasaro defended himself after his White House appearance, calling his anti-Clinton statements "just an opinion."
Baldasaro isn't the first advocate of violence to visit Trump's White House. Musician Ted Nugent, who called for chopping off the heads of Obama administration officials, visited the Oval Office in April. Nugent also suggested then-President Barack Obama and Clinton should be hanged for treason.
William Bradford, a recent Trump appointee to the Department of Energy, suggested last year that a military coup would be needed to remove Obama from office.
On Friday, Spicer called a production of Shakespeare's "Julius Caesar" that features a likeness to Trump "a little troubling." He also said comedian Kathy Griffin should be "ashamed" for posting a picture of herself with a bloody Trump head.
This article has been updated to include Baldasaro's comment on Twitter.
Before You Go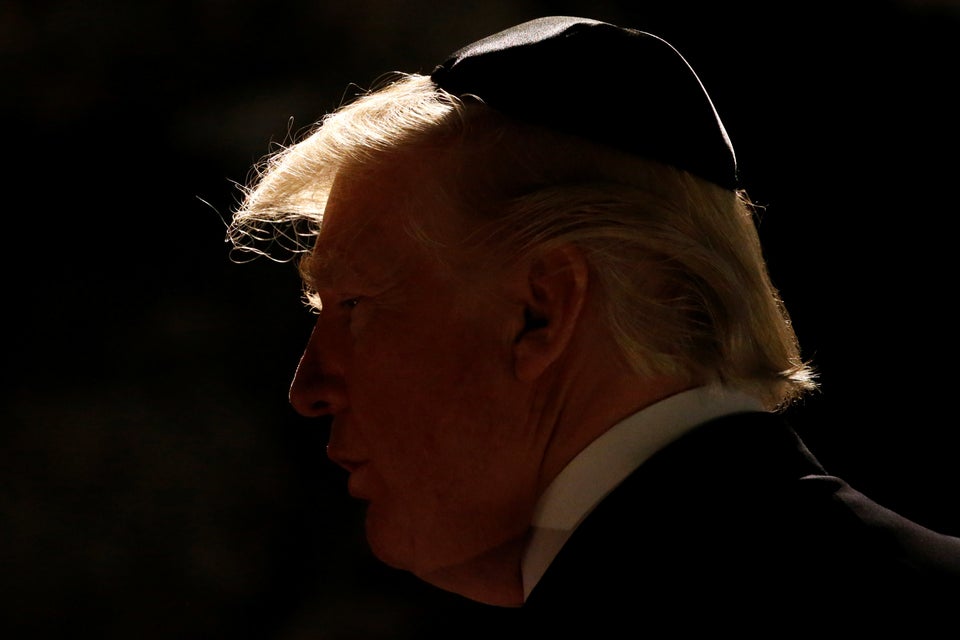 President Donald Trump's First Trip Abroad
Popular in the Community