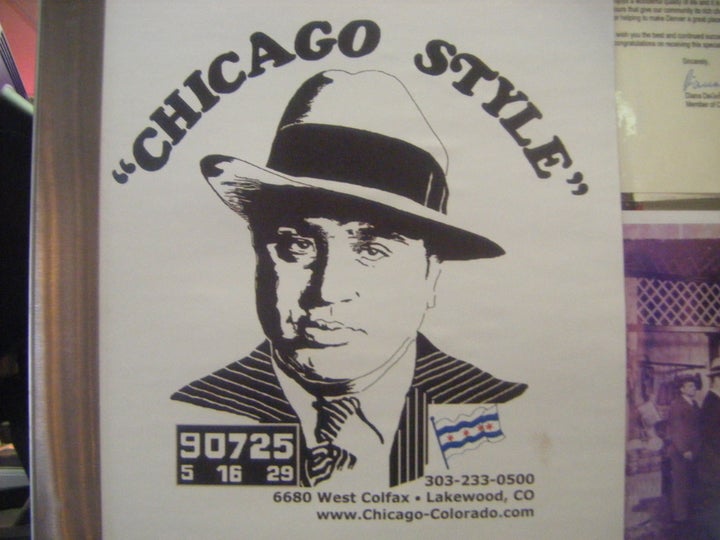 Collectors hoping to call an unusual and rare piece of Chicago history their own will be bidding Wednesday on a six-shot revolver formerly owned by legendary mobster Al Capone in an auction at a Christie's South Kensington location in London.
The piece -- a 1929 model .38-caliber Colt Police Special revolver -- is expected to come with a price tag of at least $80,550, and perhaps as much as $112,770, according to a listing on the auction house's website.
Accompanying the gun, which is currently under ownership of a private collector, will be a letter and sworn affidavit confirming the item's authenticity as one formerly owned by "Scarface" himself, written by Madeleine Capone Morichetti, wife of Al's brother Ralph, a.k.a. "Bottles."
Leonie Ashfield, a spokeswoman for Christie's, told AOL Weird News earlier this month that the item had already attracted significant attention as the first item belonging to Capone they have auctioned in at least a decade.
"We've had film memorabilia but nothing related to the actual Al Capone that's coming up [on my computer] in the last 10 years," Ashfield said.
Capone, who was born in Brooklyn, moved to Chicago in his early '20s as an entrepreneur of sorts at the start of the Prohibition Era, making money by smuggling alcohol into the city. He later expanded his mini-criminal empire to include political corruption, gambling, prostitution and managing a number of "speakeasies" throughout the city.
He began to attain his current air of infamy for allegedly calling having many of his enemies murderd in the 1929 St. Valentine's Day Massacre, the same year as the auctioned revolver was manufactured. While he was never convicted of these crimes, he was later found guilty of tax evasion and imprisoned in 1932. By the time he was paroled in 1939, after spending some time in Alcatraz, prohibition laws were off the books and his empire had crumbled.
"You can get much farther with a kind word and a gun than you can with a kind word alone," Capone is quoted as saying in the auction site's pre-lot text.
Recent Capone items, according to NBC Chicago, have also nabbed some high going rates in recent auctions, as an autographed photo of the mob legend went for $16,500 and an autographed $5 bill netted $9,500.

Calling all HuffPost superfans!
Sign up for membership to become a founding member and help shape HuffPost's next chapter