What's going on with this gangster's paradise?
(See photos of Capone's gorgeous oceanside hideaway below.)
Despite the dark history of the home's most famous owner, the seven-bedroom hideaway has positively breezy features like a two-story cabana house, a private sandy beach and a breathtaking aqua-colored pool that, at 60 feet long and 30 feet wide, was built to outdo that of the nearby Biltmore Hotel.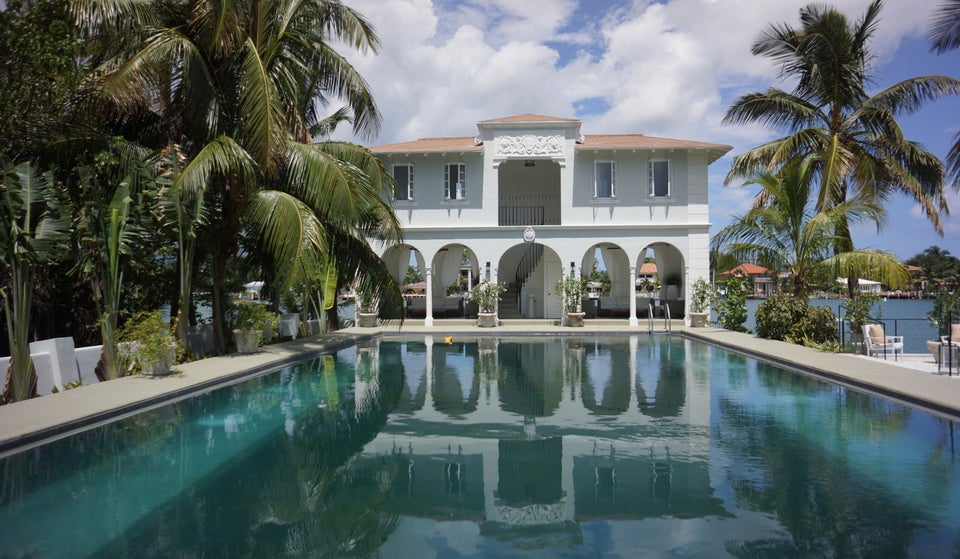 Al Capone's Miami Beach Mansion