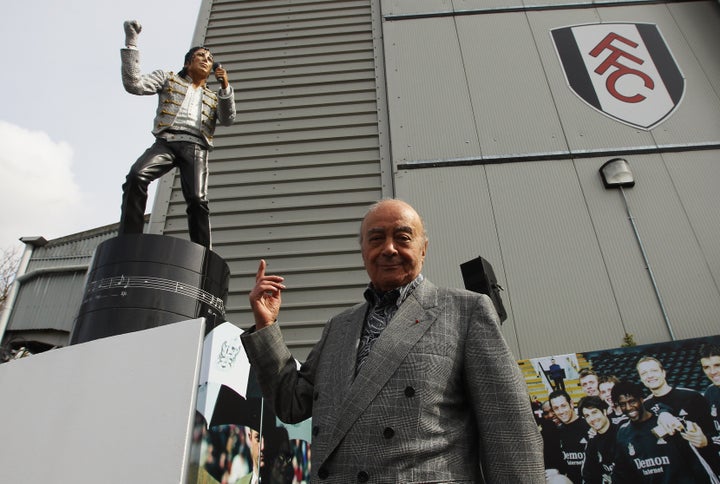 "Football fans love it. If some stupid fans don't understand and appreciate such a gift they can go to hell" said Fulham FC chairman Mohammed Al Fayed of the statue of Michael Jackson that now stands outside the club's stadium. Al Fayed, who purchased Fulham FC in 1997, has done many great things for the club. The Egyptian businessman, who managed to bring Fulham FC from a Second Division team to the FA Premier League in just four years, has caused commotion with his latest move. Many are confused, angry, even repulsed by the 7ft 6in plaster and resin Michael Jackson statue that is believed to have cost around £100,000.
Dickson Etuh, a Fulham midfielder, says: "It may seem an unusual thing to do but those of us who know and love the chairman are not surprised at all. The tribute fits perfectly for him." In 2005 he had a bronze statue of his son Dodi Fayed and Princess Diana unveiled inside the Harrod's department store that paid tribute to the couple who died in 1997 when their car was under pursuit by the paparazzi and crashed inside a Paris tunnel.
What do you think of the statue of Michael Jackson? Should it stay or should it go?

Popular in the Community