Liberal Sen. Al Franken (D-Minn.) emerged as a vocal defender of the National Security Agency on Tuesday, telling Minneapolis-based CBS affiliate WCCO that he was convinced the agency's actions did not constitute spying.
Last week, The Guardian published a bombshell report detailing how the U.S. government has been secretly collecting phone and Internet data. Edward Snowden, who came out as the NSA whistleblower responsible for the explosive leaks, is currently in hiding.
"I can assure you that this isn't about spying on the American people," said Franken, who is a member of the Senate Judiciary Committee. "I have a high level of confidence that this is used ... to protect us, and I know that it has been successful in preventing terrorism."
Franken told WCCO he had been briefed on the controversial program and believed Snowden should be investigated for leaking sensitive documents.
Though he defended the program, Franken is also advocating for increased transparency. He's part of a bipartisan group of senators now pushing a bill to declassify secret Foreign Intelligence Surveillance Act (FISA) surveillance rulings.
The bill, introduced on Tuesday, would declassify legal opinions that have been used to justify the NSA's broad surveillance programs.
During a Sunday appearance on WCCO, Franken called for more transparency in the programs, calling the public outrage over the surveillance "inevitable."
"As chairman of the Privacy, Technology and Law subcommittee, probably no one looks at the right to privacy more than me," Franken said. "We have to draw a balance between the government's responsibility to protect Americans and also Americans' right to privacy. I know very well that people looked at these reports and said, 'What in the world is going on?' They want to know how this data is used."
The battle inside the GOP has left leading tea party figures such as Sens. Rand Paul (R-Ky.) and Mike Lee (R-Utah), Glenn Beck and Rush Limbaugh in uncomfortable alignment with independent Sen. Bernie Sanders, a self-described Democratic socialist from Vermont who caucuses with Democrats; Michael Moore; Glenn Greenwald; Julian Assange and Daniel Ellsberg. They are pitted against establishment figures from both sides, such as Republican Sen. Lindsey Graham (S.C.), liberal Democratic Sen. Barbara Boxer (Calif.), and diplomat Richard Haass.
Before You Go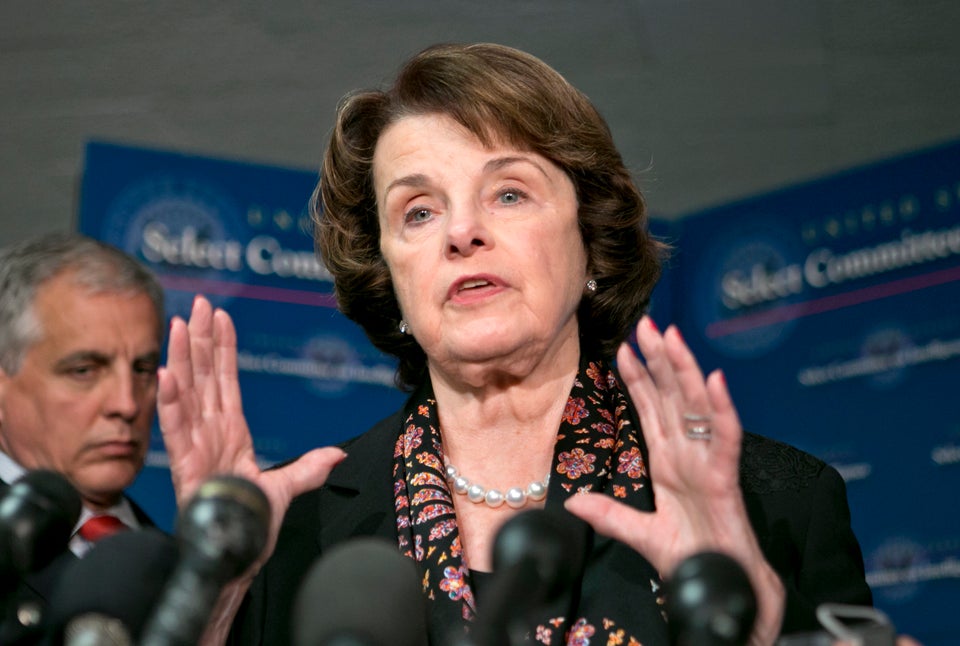 Politicians React To NSA Collecting Phone Records
Popular in the Community