Former Vice President Al Gore called Congress "pathetic" while reflecting on the recent "shenanigans" that led to the government shutdown.
"Congress is pathetic right now," Gore said during an interview on Take Part Live. "There are some awful good people in Congress trapped in a bad system."
Gore said "our democracy has been hacked."
"Big money now calls the shots," Gore said. "That may sound like a radical statement, but less and less to the people who've been paying attention to what's been going on there."
These aren't Gore's first remarks on the shutdown. Days before the shutdown began, the former VP accused Republicans of "political terrorism" for threatening to shut down the government over their opposition to Obamacare.
"The tendency by many members of Congress to deny the reality of the government shutdown and the cost that would have accompanied a default on U.S. debt obviously mirrors the denial of the climate crisis and a refusal to recognize the cost of continuing to spew all this carbon into the atmosphere," Gore said on Oct. 17.
Watch a clip of Gore on Take Part Live above.
Before You Go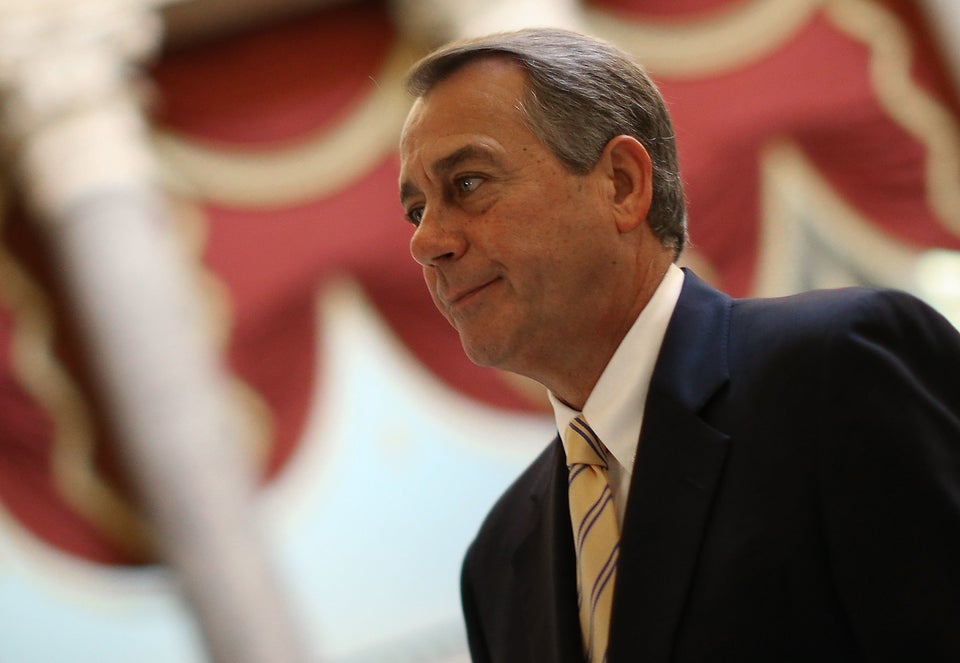 John Boehner's Shutdown Showdown Stares
Popular in the Community