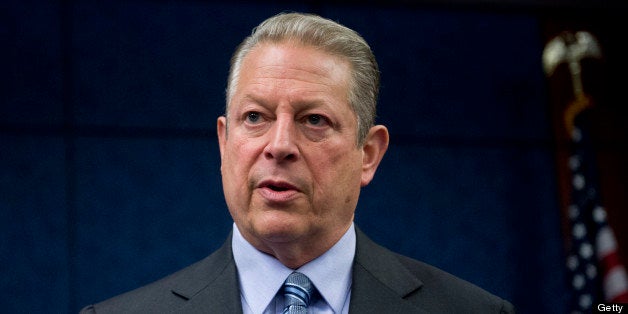 "This whole project [Keystone XL] is an atrocity," Gore insisted in the interview, "but it is even more important for [Obama] to regulate carbon dioxide emissions."
A former employee of TransCanada, the company behind Keystone, recently told a Canadian Senate committee the pipeline company had "deeply entrenched business practices that ignored legally required regulations and codes. He also compared the company's business practices to "organized crime" in an interview with The Huffington Post. Sen. Heidi Heitkamp (D-N.D.), a supporter of Keystone, has dismissed the project as "the Kim Kardashian of energy."
Gore also reiterated his support for carbon emissions regulations in his interview with The Guardian. "If it hurts the feelings of people in the carbon polluting industries that's too bad," he said. "Just because the opponents of doing anything on global warming are trying to intimidate people to not even consider it, that is no reason for the rest of us to conclude that it is impossible."