Another Lebanese newspaper claiming to be "everybody's voice for everybody" bit the dust, the latest casualty a mere two months after its launch, due to politics, mismanagement, hubris, and financial fumbling.
"Al Itihad Al Lubnani" (The Lebanese Union), a broadsheet that was revived after years of slumber under different management to compete against already economically hobbled print media, published its last issue on Thursday amid a swirl of charges its publisher/editor-in-chief had wrecked it.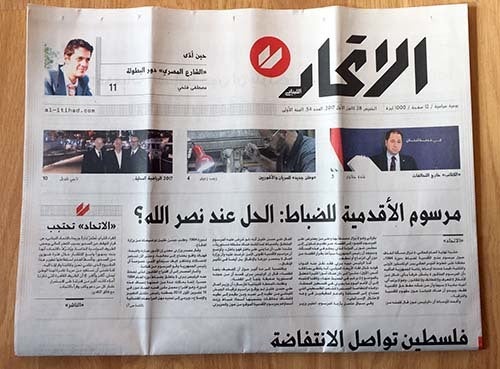 "Dear readers, 'Al Itihad Al Lubnani's' management apologizes for having to halt publication due to financial setbacks and some private political circumstances," wrote Moustafa Nasser, adding that he regretted being unable to develop the project, and signed the announcement "the publisher" on the front page.
Not so, countered former staffers, many of who had worked at the defunct daily Assafir that ran aground last year.
"He overstepped his bounds countless times – he decided on everything, which wasn't the initial agreement," said a former journalist who declined to be identified. "We were supposed to have freedom to decide and to apply professional standards."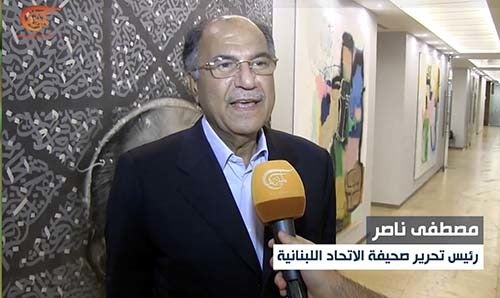 Things started going downhill the first month when deputy editor-in-chief Hussein Ayoub, who previously headed the local newsdesk at "Assafir", clashed with Nasser – a total novice in the daily newspaper business - resulting in a split within editorial ranks that led to many resignations.
"Goodbye to a dream we thought possible," wrote Saada Allaw, the former local newsdesk editor in a Facebook post this week on news of the closure. "I resigned from 'Al Itihad' newspaper exactly a month ago for purely professional reasons."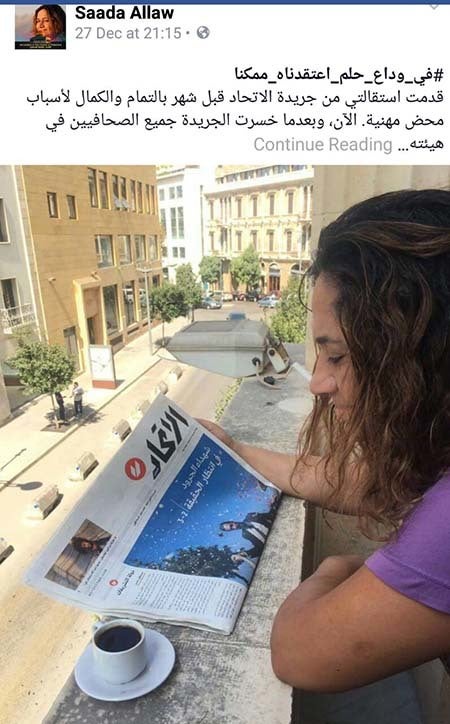 A number of "Assafir" alumni formed the editorial board at the outset and expected to work as a cohesive team, which by the first month was undermined by Nasser, they said, so resignations were inevitable.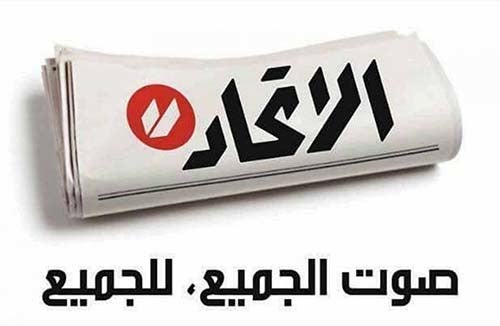 The meddling included a backlash by Nasser against culture and media editor Sanaa Al-Khoury, an "Assafir" alumna, who approved the publication of a sexually provocative article in November by replacing controversial words with asterisks.
Nasser fired Al-Khoury saying conservative patrons found the article morally offensive, but noted firebrand Al-Khoury insisted her arbitrary dismissal was censorship and a violation of press and intellectual freedom.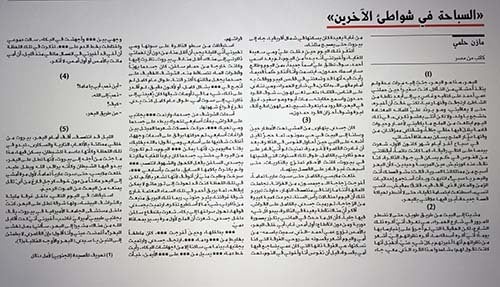 "In my opinion, my role as an editor of the cultural section is pointless if I can't protect authors' right of expression," she wrote in a Facebook post explaining why she'd been shoved out, which she also ran on Twitter. "It's not my right to exercise pre-publication censorship of texts, notably when I call for absolute rejection of censorship in my articles and social media posts."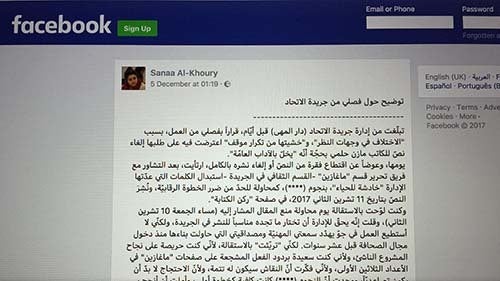 Former journalists said Nasser had hoped to capitalize on their reputations and name recognition at "Assafir" - a paper launched with funding from Libya's late dictator Muammar Qaddafi that followed a pan-Arab editorial line - but that his micromanagement was instrumental in "Al Itihad's" downfall.
"Nasser is not known to be an experienced journalist, yet he always interfered in the day-to-day work process and that reflected on the published material, which came out very weak," said a veteran journalist familiar with the operation.
Politics was also not far from the scene.
"Al Itihad was close to Hezbollah and its language carried the pro-Iranian Shiite party's rhetoric," said a media analyst who asked not to be named, suggesting the paper may have been a money-laundering vehicle. "It is strongly believed that Nasser had acquired millions of dollars financing for the newspaper from Iran."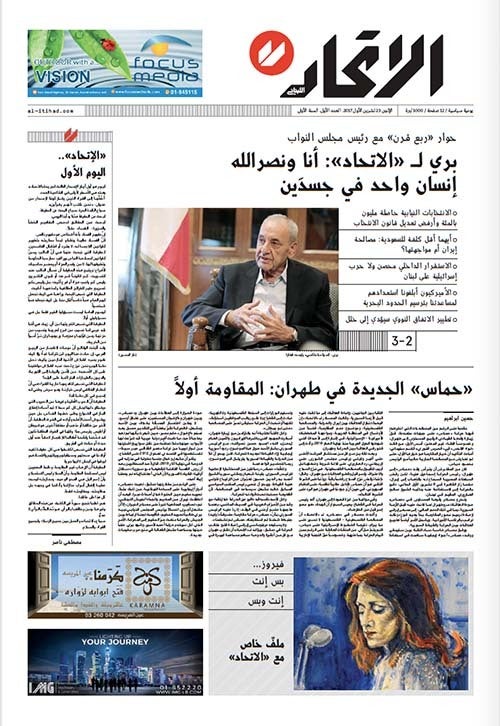 A former "Assafir" staffer who now writes for a paper on the other side of the political divide described "Al Itihad" as "Iran light."
The maiden issue's lead front page story was an interview with Shiite Parliamentary Speaker Nabih Berri, a former militia leader, who said he and Hezbollah chief Hassan Nasrallah were one human being in two bodies.
In a pre-launch interview with Al Mayadeen TV, also close to Hezbollah, Nasser said the country needed "Al Itihad," that it was not a political party or religious sect, and that it would convey to readers what's going on behind the scenes.
Hanging on the paper's walls as he spoke were portraits of Mohammad Hassanein Heikal, the late editor of Egypt's state-run "Al Ahram" newspaper and a confidant of Egypt's late charismatic president Gamal Abdel Nasser, and, of South American revolutionary Ché Guevara.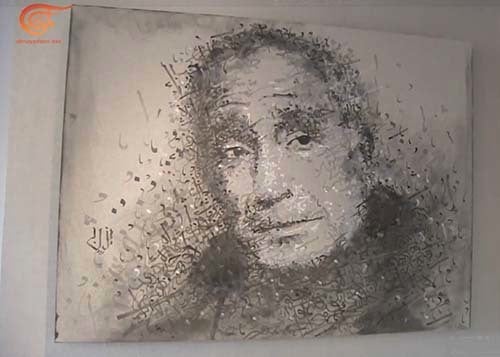 "It's not true what's said that newspapers are shutting down," said Nasser, noting that economic problems existed in other industries.
But skeptics doubted from the outset the paper would survive. Lebanese media have been bleeding red ink in recent years, with newspapers facing the most severe hemorrhaging.
Nasser's statement on the newspaper's shutdown made no mention of the employees' rights to indemnity or severance pay. Former staffers told colleagues they had left previous jobs to join "Al Itihad" on promises it would provide stable employment.
The newspaper had leased offices close to the Lebanese parliament in Beirut's downtown area known for its high rental rates.
It was unclear why the newspaper did not launch a digital version, instead opting to upload PDFs of the print edition to a poorly designed website.
Related
Popular in the Community