NEW YORK –- Kate O'Brian, a 30-year ABC News veteran named president of Al Jazeera America this week, says the soon-to-be-launched network will stand out in today's cable news landscape.
"I think there is a gap in the market and I think that the other competitors to Al Jazeera have stayed doing certain kinds of stories," O'Brian said in an interview in The Huffington Post. "And whether its left-leaning or right-leaning or pundits yapping, the straight-forward, high-quality, good journalism stories are not being told as much as they can."
Al Jazeera has a history of being disruptive. Its Arabic-language network changed the static news landscape in the Arab world in the 1990's by offering a satellite alternative to state-run media. The Al Jazeera Media Network, funded by the oil-rich royal family of Qatar, later launched Al Jazeera English, a Doha-based, English-language network that reaches hundreds of millions of homes worldwide. It also offers a livestream broadcast that international news junkies in the U.S. flocked to during the Arab Spring upheaval.
The global news organization has spared no expense in getting a U.S. network off the ground to compete with CNN, MSNBC, and Fox News. In January, the company shelled out $500 million for Al Gore's struggling Current TV in order to gain wider U.S. cable distribution, and in the months that followed, it hired 700 staffers in preparation for an Aug. 20 launch.
But even with seemingly unlimited resources, can Al Jazeera America break away from the cable news crowd?
Joie Chen, a veteran of CNN and CBS News who was announced this week as host of flagship evening news magazine "America Tonight," said Wednesday that the show "will bring together the powerful and diverse voices of Al Jazeera America and stand out from other networks with its fearless, unbiased reporting."
Yet some inside the company remain skeptical that the network will depart from the status quo, especially given that Chen -– like many of the recent high-profile hires –- hails from established US broadcast and cable news networks.
One Al Jazeera staffer spoke of getting the impression that "those launching the channel have little confidence that the mass audience they seek wants anything terribly different from the current mainstream programming offered by CNN" and other networks.
Whether or not Al Jazeera America resembles CNN in format or content remains to be seen, but the network has definitely recruited from the US cable pioneer.
Kim Bondy left CNN to become executive producer for "America Tonight." Former CNN anchor Ali Velshi will host a business show on the network, while ex-CNN morning host Soledad O'Brien has signed on as a special correspondent. "America Tonight" correspondent Sheila MacVicar, who came most recently from CBS News, was once a CNN correspondent. And the executive team announced this week includes senior vice presidents David Doss and Shannon High-Bassalik, both previously high-ranking CNN executives.
Al Jazeera America has also hired anchor David Shuster (MSNBC, Fox News), White House correspondent Mike Viqueria (NBC News), weeknight host Antonio Mora (ABC News) and senior vice president Marcy McGinnis (CBS News).
Paul Eedle, Al Jazeera America's deputy news and editorial director, recently told The Guardian's Glenn Greenwald that executives are "building a newsroom culture to embody the Jazeera spirit" and training new hires "to break free of inhibitions they might have had and feel liberated and go for the story."
But Greenwald noted that there has been internal debate over the network's direction. He published an internal email from prominent Al Jazeera host Marwan Bishara blasting executives for distancing the American network from Al Jazeera Arabic and Al Jazeera English in hopes of appeasing those who view the networks as anti-American. Bishara specifically took aim at the American network's interim chief executive Ehab Al Shihabi, claiming that his desire to ingratiate himself with U.S. leaders had led him "astray."
DEPARTING FROM AL JAZEERA ENGLISH
In an interview with HuffPost, Al Shihabi downplayed the internal criticism and said that Al Jazeera encouraged discussion about the network's direction.
"Al Jazeera, as a culture, is all the time open for any suggestion, whether that be in an aggressive mode or a soft mode," Al Shihabi said. "We don't take it personal."
Al Shihabi, who joined Al Jazeera five years ago, also pushed back against early news reports that 40 percent of Al Jazeera America's programming would come from the Doha-based Al Jazeera English. He said that was a misconception.
The perception, at least, that the network abandoned its original plans to devote a significant amount of airtime to Al Jazeera English's content has prompted criticism, with the English-language network's former head Tony Burman recently writing that the American project has the "odour of potential disaster."
Al Jazeera America is unlikely to run full Al Jazeera English shows in their original form. One plan is to create a new version of innovative Al Jazeera English program "The Stream," but with an American host: former ABC News correspondent Lisa Fletcher. If the network brings over hard-hitting Al Jazeera English program "Inside Story Americas," meanwhile, host Shihab Rattansi has already indicated on Twitter that he won't be joining.
Any editorial differences between Al Jazeera America and Al Jazeera English should become apparent once the new network gets off the ground. Each will have their own White House correspondent, producing stories geared toward U.S. and international viewers, respectively. There are still a number of issues to be worked out regarding whether and when the networks will repurpose each other's content, all the way down to questions of house style -- such as switching any mention of kilograms to pounds.
The day after landing her new job, O'Brian spoke to HuffPost about the new network's focus.
"The American viewing audience is unique to America," she said. "So everything that we're going to be producing is for the American viewing audience. It's not a value judgment that something is better or worse. It's just what the American audience expects. So every decision we make about formats of shows and anchors of shows and pacing of shows will all be based on what we, as American journalists, have learned and have come to expect."
Although the network is based in the U.S, she added, "it doesn't mean we will ignore the world."
"There is no other news media group anywhere that has the resources and reach that Al Jazeera has," O'Brian said, noting plans for 12 domestic bureaus to compliment 70-plus bureaus worldwide.
"I will never have to worry that, oh my god, we have to get a team to this place," she said. "Or, is the story important enough to actually send a team to this place? Because Al Jazeera will have somebody or some team that, if they're not right there, they'll be pretty close."
Al Jazeera America is also investing heavily in investigative journalism. The network is building a 16-person investigative unit that could produce enterprise stories not seen on its competitors.
While impossible to judge a network's coverage pre-launch, O'Brian suggested U.S. viewers would see a difference. For example, Al Jazeera America wouldn't cover the "Royal Baby" frenzy in a "minute-by-minute, breathless, day-in-day-out way that we've seen some of the competitors out there doing," she said. As for the recent round-the-clock Zimmerman coverage, O'Brian said there's a "sameness" to daily trial coverage and believes there's "an audience out there that wants something different."
'IF THEY PLAY IT SAFE, THEY'RE DOOMED
Jay Rosen, an NYU journalism professor and media critic, told HuffPost that he has a "small suggestion" for the new American network if it "wants to stand out from the cable news pack."
"In a prominent spot on their home page, set up three pie charts showing the percentage of time devoted to the top 15 stories on CNN, Fox and Al Jazeera over the last 24 hours," Rosen said. "Then promote the results."
Philip Seib, director of USC's Center on Public Diplomacy and author of "The Al Jazeera Effect," told HuffPost that the network's Qatari backers are motivated by the realization that "you're not a real international player in the broadcast world until you're in the U.S." Seib pointed out that as the 1996 launch of Al Jazeera put Qatar on the map as a "regional player," U.S. expansion is a way to expand its reach as a "global player."
Seib said the American network has an opportunity to "stake out some kind of territory in terms of investigative journalism" and perhaps take a populist approach that holds corporations accountable in a way that U.S. cable networks may not be doing.
"If they play it safe, they're doomed," Seib said. "No one's going to pay attention to them."
Before You Go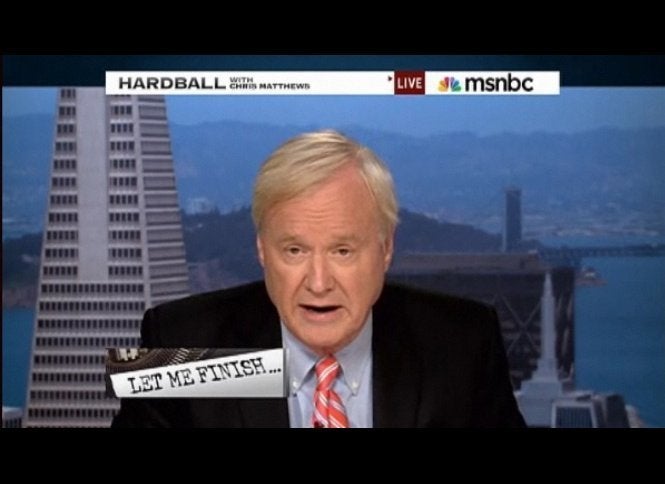 May 2013 Cable News Ratings
Popular in the Community