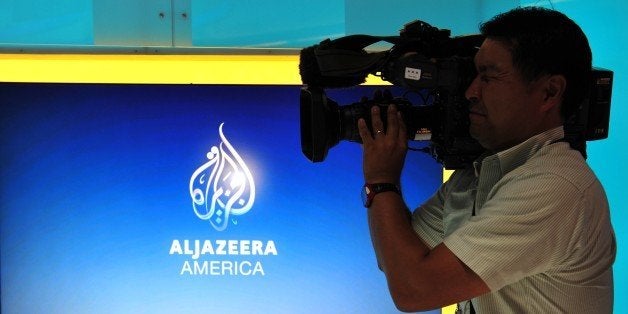 A New York Post article on Al Jazeera America's seemingly anemic ratings got a lot of people in media-land talking on Monday--and prompted a conversation about how, exactly, we should look at a network's viewing figures.
Claire Atkinson's piece was a dramatic one, with some eye-popping numbers about just how many people are watching Al Jazeera America on a given day:
The US offshoot of the Mideast news outfit managed fewer than half of the viewers who tuned in to its predecessor, Al Gore's Current TV.

Al Jazeera America has averaged just 13,000 viewers a day since its Aug. 20 launch -- on par with a public access channel. In the 25- to 54-year-old audience sought by advertisers, it drew 5,000 viewers.

The ratings are so low, they are considered a "scratch" and aren't reported by Nielsen.
Yipes! Those are bad numbers. But "total day" is just one of the ways networks like to measure their ratings. Often, a network will highlight how its biggest shows are doing, rather than tout its total day ratings, which bring in numbers from daytime as well as primetime.
Capital New York's Alex Weprin provided some perspective on that front:
So, by some measures, Al Jazeera America is doing far worse than its predecessor. By other measures, it's holding relatively steady.
Buzzfeed's Peter Lauria provided yet another angle worthy of consideration:
What all of these interventions show is that TV ratings can always be seen from a dizzying number of viewpoints. Al Jazeera's ratings are very low, except in the places where they're approaching that of its competitors, and anyway, the network probably isn't focusing at all on ratings at the moment.