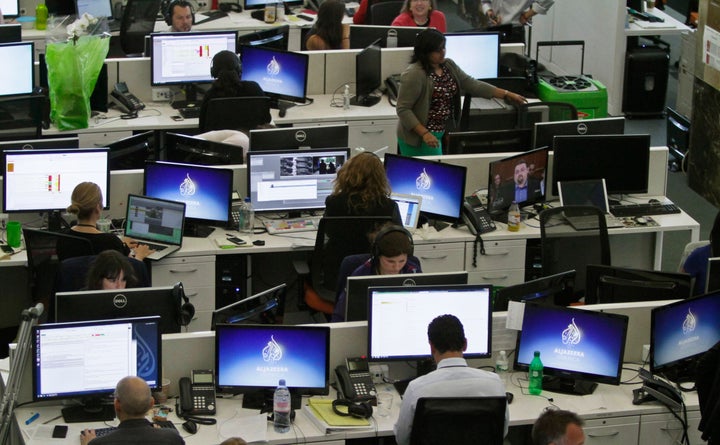 Al Jazeera America, the cable television news outlet controlled by Qatar's royal family, has issued a WARN (Worker Adjustment and Retraining Notification Act) notice, stating that it will lay off 197 employees with the shut down of its operations in America.
The WARN notice is mandated by U.S. labor law and requires companies with 100 or more employees to provide 60 days advance notification of plant closings and mass layoffs.
The notice stated that the lay offs will occur between April 13 and April 30.
Earlier this month, the U.S. cable network shut down less than three years after its high-profile launch.
As of last summer, the network had about 800 employees, according to one former employee who asked to remain anonymous.
The news outlet said it will cease operations by April 30, citing economic challenges in the American media market.
Al Jazeera, which is owned by Qatar-based Al Jazeera Media Network, had been trying for years to break into the U.S. cable market when it bought Current TV, a U.S.-based television network owned by former U.S. Vice President Al Gore and his business partner Joel Hyatt, for $500 million in 2013.
The network hired some well-known television journalists, including Soledad O'Brien and Ali Velshi from CNN, and generally has been given high marks from journalism experts for its coverage. Yet, with its Arabic name and Qatari pedigree, the network continued to struggle to find a place in the U.S. media landscape.
(Reporting by Sneha Teresa Johny in Bengaluru; Editing by Sunil Nair)
Related
Popular in the Community