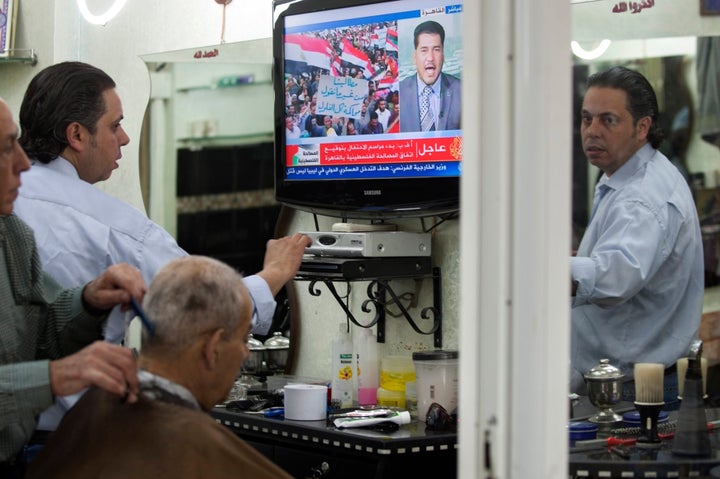 On a cold March evening in Manhattan, Ayman Mohyeldin rode in the back of a black Lincoln Town Car on his way to an appearance on The Colbert Report. Mohyeldin (pronounced moh-hee-deen) is the Cairo correspondent for Al Jazeera English, which helps explain two things: (1) accustomed to the temperate winters of the Triumphant City along the lazy Nile, he was sorely underdressed for the windy stabs of Manhattan, and (2) after his network's critically acclaimed coverage of the Egyptian uprising, he was in town to take his star turn on Stephen Colbert's hot seat, constituting what promised to be a pop-cultural coming-out for Al Jazeera in the United States. Hunkered over his BlackBerry as the passing lights of the city tracered overhead, Mohyeldin kept up an evening-long ticker of e-mails and tweets to his 30,000-plus friends and followers. This is gonna be crazy, he pecked. Oh boy...bracing myself for a grilling...
REAL LIFE. REAL NEWS. REAL VOICES.
Help us tell more of the stories that matter from voices that too often remain unheard.