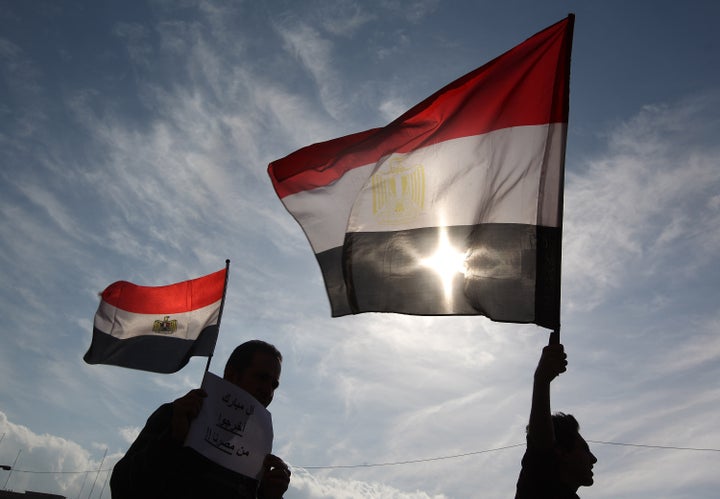 CAIRO/KUWAIT, Jan 30 (Reuters) - Qatar-based satellite channel Al Jazeera was ordered by Egypt's information ministry on Sunday to shut down its operations in the country, and later in the day its signal to some parts of the Middle East was cut.
Tens of thousands of people have taken to the streets in Egypt demanding an end to President Hosni Mubarak's authoritarian 30-year rule, in protests that have sent shockwaves through the Arab world.
The news channel, which says it can reach 220 million households in more than 100 countries, said in a message on its broadcast that Egypt's satellite Nilesat had cut off its signal.
That effectively took Al Jazeera off the air for some Arab viewers, but alternative signals were still available.
Al Jazeera denounced the closure of its Cairo bureau as "an act designed to stifle and repress the freedom of reporting by the network and its journalists".
"In this time of deep turmoil and unrest in Egyptian society it is imperative that voices from all sides be heard; the closing of our bureau by the Egyptian government is aimed at censoring and silencing the voices of the Egyptian people," it said in a statement.
Earlier, Egyptian authorities ordered it to stop operations in Egypt, though correspondents were still reporting news by telephone.
"The Information Minister ordered ... suspension of operations of Al Jazeera, cancelling of its licences and withdrawing accreditation to all its staff as of today," a statement on Egypt's official Mena news agency said.
Launched in Doha, Qatar, in 1996, Al Jazeera has more than 400 reporters in over 60 countries, according to its website.
The network said it would continue to report from Egypt.
"Al Jazeera assures its audiences in Egypt and across the world that it will continue its in-depth and comprehensive reporting on the events unfolding in Egypt."
Egyptian state television largely ignored the protests for the first five days until a curfew was announced on Friday, the day of the biggest protests up to that point.
Since then it has aired more coverage of events on the streets but has focused on disorder more than protests against Mubarak. (Reporting by Eman Goma in Kuwait, Cairo newsroom and Regan E. Doherty in Doha; Writing by Cynthia Johnston and Reed Stevenson; editing by Tim Pearce)
Support HuffPost
The Stakes Have Never Been Higher
Related
Popular in the Community