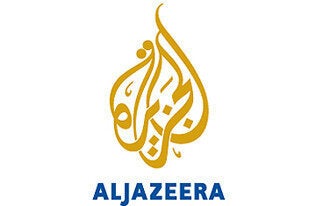 Some may call it propaganda but I call it hardcore reporting. If you are not watching Al Jazeera English's coverage of the War on Gaza, you are missing much, if not, most of the story.
Israel has invaded Gaza, divided it, and banned foreign journalists from entering -- but Al Jazeera English was inside before the war began, and its reporting is as inexorable, though more precise, than Israel's "surgical attacks."
When Israel closed the border crossing into Gaza they successfully prevented most journalists and reporters from entering the strip.
But unlike Western media companies who generally have their correspondents based in Jerusalem, Al Jazeera's Ayman Mohyeldin and Sherine Tadros were already in Gaza before Israel's invasion, leaving them with the huge responsibility of providing virtually exclusive reporting -- and they've delivered.
I could ramble on about their thorough and thought-provoking reporting of this controversial story or I could send you to Livestation where you can quickly download a program for free that will allow you to watch Al Jazeera English in high quality (as well as dozens of other international news channels) legally.
In case you are the type who insists on tasting ice cream before buying a cone, here is a sample of their reporting from Gaza before the ground invasion:
And here is a sample of a segment after Israel's troops crossed the border:
Flipping to channel 52 on my tiny Japanese-made television here in Beirut, I get a first-hand account of what is happening in Gaza. The network shows live images that I unfortunately know most Americans will never see. Angle aside, the access they have and context provided is unparalleled in the coverage of this war and enough of a reason to scroll back up and click on the link. Their coverage has included shots of the remains of buildings in Gaza, footage of explosions and interviews with doctors at Al Shifa Hospital (the main one in Gaza), aid workers and civilians on the ground. Of course, like other news networks, they also feature hard-hitting interviews with top Israeli, Palestinian, and international leaders
When Al Jazeera English first launched in 2006 I was living in New York City and had to settle with watching the channel via YouTube.
When I traveled home to Austria (a country that, like most others, carries the channel) I was thrilled to get a chance to watch it in its entirety and judge for myself whether a budding news organization with big ambitions in a region of the world thought to have superficial news coverage would deliver on its promise of providing an alternative compelling, but fair perspective on international news stories.
The U.S. government has jailed an Al Jazeera reporter (accusing him of being a terrorist) and has dropped a 500-pound bomb on the Al Jazeera bureau in Kabul in the past, but this does not deny that it is a top notch news organization that despite some fair criticisms in its coverage of the West, provides a perspective often missing in international news coverage. And if you don't believe me - give it a try.
If I flip the channel up one I'm watching CNN International -- a channel I was addicted to while growing up and that first introduced me to the wonders and worries of the world. But despite CNN's well-earned and undeniable impressive reputation and all of its bells and whistles, it has not matched Al Jazeera's in-depth coverage this time around.
Israel not only used the cover of darkness on Saturday to launch its ground invasion into Gaza. But despite a Supreme Court decision that allows up to 12 foreign journalists to cross the border whenever the border crossings between Israel and Gaza open for humanitarian cases it has refused their entry in an effort to keep the international community in the dark. But Al Jazeera English has been pulling the covers off, offering insight as to why Israel may have conveniently closed the borders in the lead up to this invasion.
On Friday, when Israel opened the border and allowed those in Gaza carrying foreign passports to leave, they did not let journalists in.
A month ago a letter signed by AP Chief Executive Tom Curley, Reuters Editor-in-Chief David Schlesinger, New York Times Executive Editor Bill Keller and other executives from CNN, BBC and many international broadcasters was submitted to the Israeli government emphasizing their growing concern for an "unprecedented denial of access to the Gaza Strip for the international media."
Israeli officials repeatedly claim it was coincidental and not their intention. But in the past foreign journalists have been allowed to enter Gaza, when Israeli journalists have not been, even during times of war.
As the recent global economic crisis and this latest crisis in Gaza show, our world is large but it is getting smaller. We are more interconnected than we have ever been and Al Jazeera English offers a comprehensive and ground-breaking global perspective, emphasizing news from the developing world and providing a context for it.
Sadly, major cable providers still refuse to carry Al Jazeera English, but perhaps, if Americans watch their coverage of this war, they will realize that while it is not an NBC comedy show, it is "Must See TV."
Related
Popular in the Community