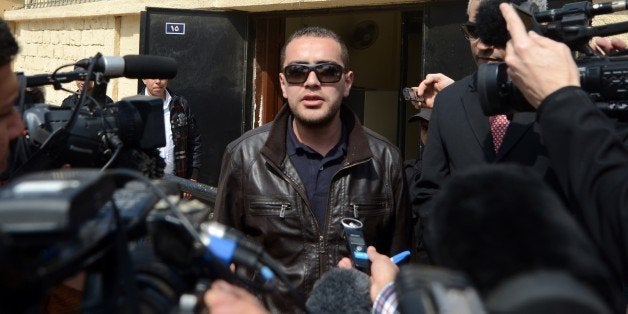 CAIRO, March 19 (Reuters) - An Egyptian court adjourned until March 25 the trial of two Al Jazeera television journalists after hearing witness testimony on Thursday.
The pair are charged with aiding a terrorist organization, a reference to the Muslim Brotherhood.
Mohamed Fahmy, a naturalized Canadian who has given up his Egyptian citizenship, and Egyptian Baher Mohamed were released on bail last month after spending more than a year in detention.
A third Al Jazeera journalist, Australian Peter Greste, was deported earlier in February.
The three were originally sentenced to between seven and 10 years in prison on charges including spreading lies to help a terrorist organization. Egypt's high court ordered a retrial in January. (Reporting by Shadi Bushra; Writing by Stephen Kalin; Editing by Crispian Balmer)