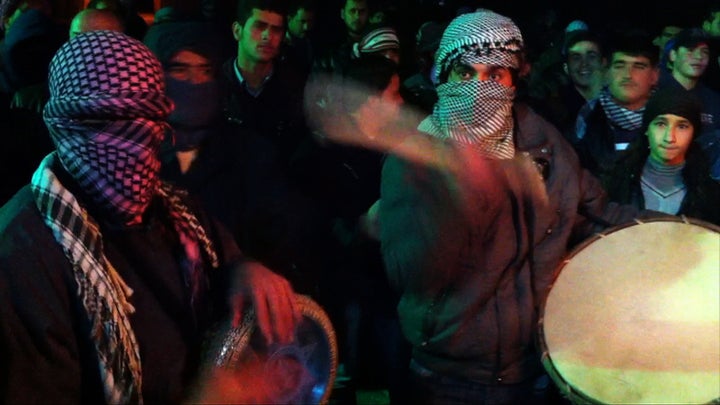 The documentary, titled "Syria: Songs of Defiance," shows the journalist on the ground in Syria. He brings viewers into the lives of the anti-government protesters. The documentary focuses on the uprisings and includes a look into how mosques are being used as meeting places for the protesters. Only one interview was filmed on a conventional camera as it took place after the correspondent left Syria.
The journalist stayed in Syria for two months. Al Jazeera wrote that he met "resistance fighters, protesters, Syrian army deserters, footballers-turned-revolutionaries and cigarette smugglers who have joined the fight - ordinary Syrians showing extraordinary courage."
The film will be broadcast on Al Jazeera and available to view online.
Covering the Syrian uprisings has proven incredibly dangerous for journalists who have courageously snuck into the country to report on the violence. Last month, famed American war reporter Marie Colvin was killed during a shelling attack in Homs. The Associated Press reported that the U.K ordered an investigation into her death "to build a war-crimes case against Syrian dictator Bashar Assad."