During an hourlong chat Wednesday in 92NY's "People Who Inspire Us" series, the legendary actor was asked if he preferred "The Godfather, Part II" to the original.
"No, I don't," said Pacino, per The Hollywood Reporter. "I really think it's more — what would you call it — artistic or something, I don't know. I don't mean to play it down or be overly modest because I star in it with Bob De Niro, but at the same time, it's a different film."
"You see, 'The Godfather' is more entertaining," he continued. "'Godfather II' is this study, this personal thing for [director] Francis [Ford Coppola]. 'Godfather I', I saw it recently, it's always got two or three things going on in a scene. You're always in the story, you're going."
Pacino added that the original 1972 film was "storytelling at its finest." The sequel, which shifted between Vito Corleone's rise in the Mafia and his fractured family after his death, was "somber" and "moves slowly," he said.
Both movies are regarded as Hollywood masterpieces, though many critics said "The Godfather, Part II" surpassed the original.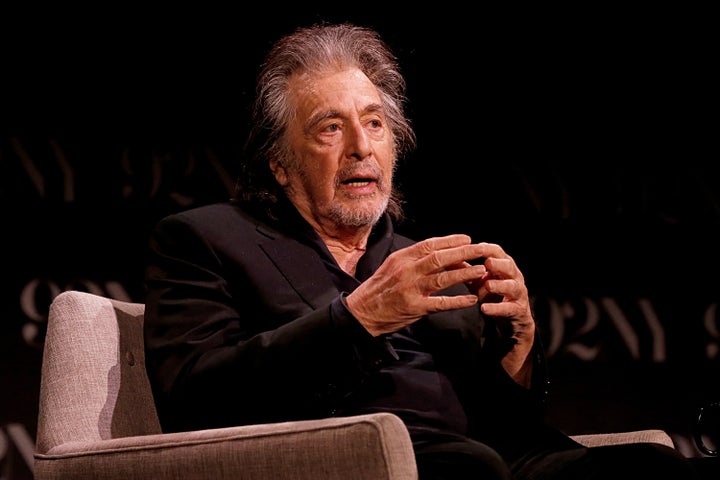 During Wednesday's conversation, hosted by David Rubenstein, a billionaire who co-founded the Carlyle Group investment firm, Pacino also explained why he turned down "Star Wars," and admitted he watched "The Offer" — a Paramount+ series dramatizing the troubled production of "The Godfather."
"About half of it was true. Really, that's a shock," said Pacino.
Pacino said he was offered "so much money" to play Han Solo — but turned down "Star Wars" because he didn't understand it.
"I gave Harrison Ford a career, which [he] has never thanked me for!" Pacino joked.
He said he's working on a memoir.
"You get to that age, you start to do things like that," Pacino said, per The Hollywood Reporter. "I stayed away from it, but I think I've got to sort of talk about certain things."
Popular in the Community