The resemblance is remarkable.
And it looks like the unnamed project has the visual details down.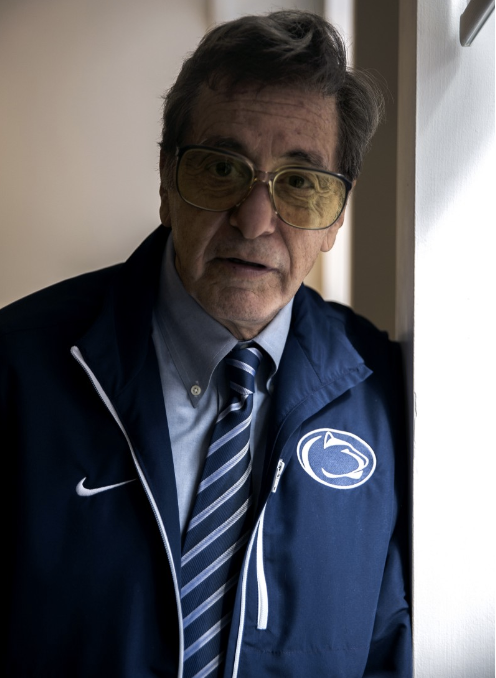 Here's a side-by-side comparison:
Paterno was fired in November 2011 following revelations that Sandusky, his longtime assistant, sexually abused multiple young boys, some on campus. Paterno died in January 2012 and, several months later, Sandusky was found guilty.
An investigation conducted by former FBI director Louis Freeh determined that Paterno and other school officials covered up Sandusky's crimes. Paterno's family denies the allegations.
The HBO movie, directed by Barry Levinson, focuses on Paterno's fall from grace, "challenging his legacy and forcing him to face questions of institutional failure regarding the victims," according to a press release.
The Oscar-winning Pacino has played a football coach before, in Oliver Stone's 1999 drama "Any Given Sunday," though that character was a fictional one.
Popular in the Community