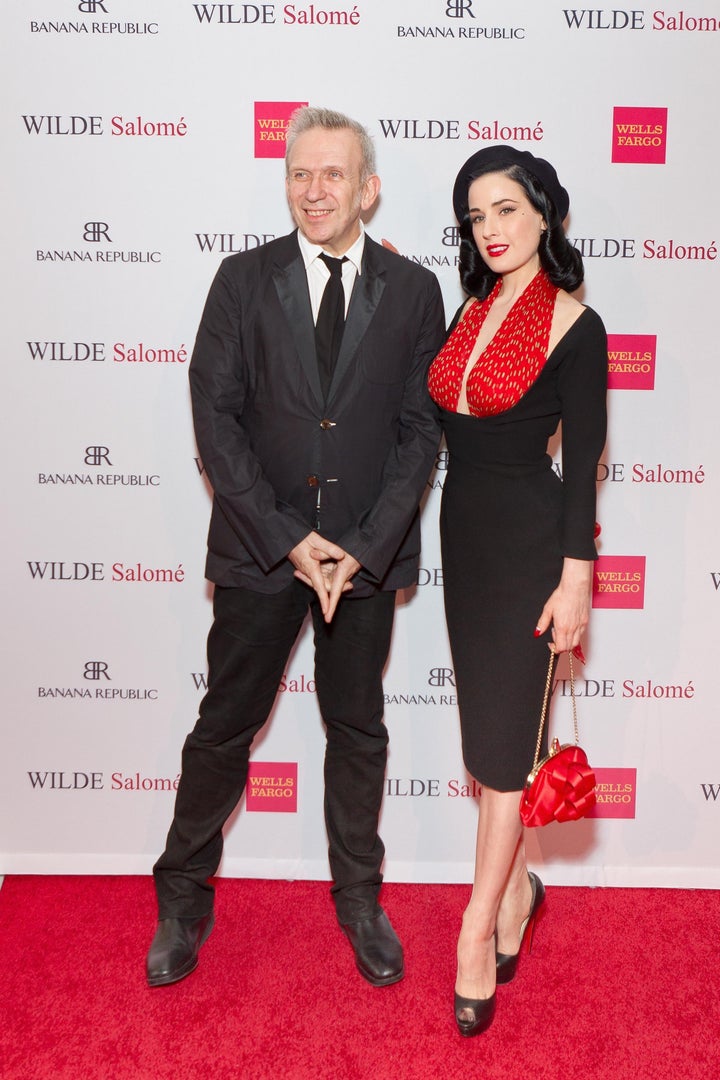 When Oscar Wilde visited San Francisco in 1882, his three-day presence caused a local sensation, with throngs of admirers mobbing him at every turn.
Al Pacino, in town for the premiere of his Oscar Wilde-themed documentary "Wilde Salome" found his portrayal of the notorious author-performer to be similarly compelling -- how else to explain the throngs which surrounded him from the Castro Theater to the Fairmont Hotel?
San Francisco gets a little starstruck when new notables appear; those red carpets seem to compel the teensiest bit of green envy of our Angeleno brethren, or our New York cousins, or our Parisian pals. It's just all so paparazzi-perfect, so flashbulb fantastic. So our little City was literally a-Twitter when the Pacino premiere also included designer Jean Paul Gaultier with burlesque idol Dita Von Teese, and appearances by local matinee idols Peter Coyote and Joan Chen.
With lines of admirers snaking onto Market Street five deep, the high visibility arrivals caused a palpable frenzy San Franciscans normally reserve for French Laundry reservations or Burning Man tickets. As the suave Serpico was swept into the theater on the wave of an unexpected push of Pacinophiles, his publicist explained it to him as the local Sally Field treatment, "Wow, they REALLY like you."
Once safely onstage in front of a house packed to the gilded rafters, Pacino could muse about his 1992 performance as King Herod which sparked his curiosity about Wilde, a fascination which grew into the self-described "obsession" which propels the documentary forward. Wilde's 1891 tragedy "Salome," based on the biblical story of the woman who requests the head of John the Baptist in exchange for performing the Dance of the Seven Veils, was embroiled in controversy from the start.
This film explores themes of attraction and compulsion, including Wilde's doomed relationship to his lover Lord Alfred "Bosie" Douglas, as the stage play, film of the play, and "making of" documentary all unfold. Pacino's multiple roles as actor, director, investigator and provocateur reveal and refract, offering a glimpse into his character even as he considers the nature and downfall of the brilliant, self-destructive Wilde.
Calling all HuffPost superfans!
Sign up for membership to become a founding member and help shape HuffPost's next chapter