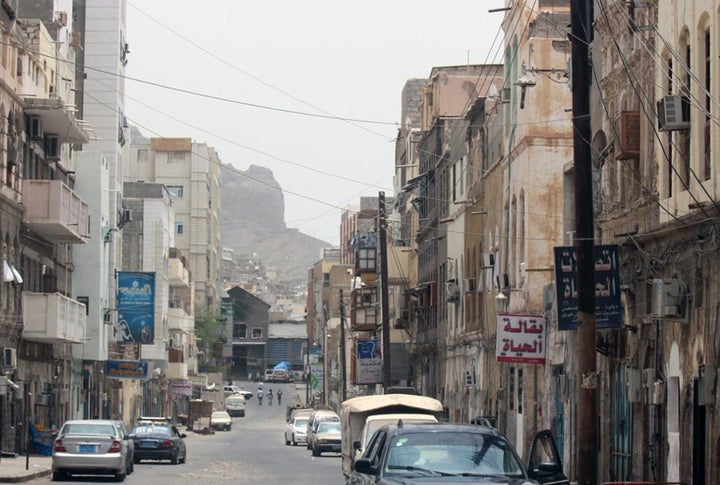 ADEN, Aug 23 (Reuters) - Al Qaeda militants took control of a western district of Yemen's main port city of Aden on Saturday night, residents said, in another sign that the group is drawing strength from five months of civil war.
The entrance of Al Qaeda in the Arabian Peninsula into Aden, once one of the world's busiest ports and the most secular and secure parts of an otherwise restive country, would be one of its biggest gains yet.
"Dozens of al Qaeda militants were patrolling the streets with their weapons in total freedom in a number of areas in Tawahi. At the same time, others raised the al Qaeda black flag above government buildings," a resident told Reuters.
He said flag was also flying over the administrative building of the port, although a port official later said that the flag was flying at the gate of the port's complex.
United Arab Emirates forces based in Aden meanwhile freed a British hostage who had been held by the group, the UAE state news agency WAM said on Sunday.
The hostage, earlier identified by a Yemeni police source as an oil worker abducted in February last year, was taken to the Emirati capital Abu Dhabi on a military plane on Saturday night, the agency said.
A Yemeni official said the hostage was rescued near a sprawling military base northwest of Aden. Residents say al Qaeda fighters have also maintained a presence in the area.
Britain's Foreign Office confirmed in a statement that the hostage was "extracted by UAE forces in a military intelligence operation" and was "safe and well."
Yemen's Deputy Interior Minister Brigadier General Ali Nasser Lakhsha played down the threat posed by the gunmen in the Aden neighborhoods.
"What's happening there relates to a bunch of lawless gunmen who do not constitute any danger to the city of Aden. Their behavior shows they don't belong to al Qaeda and that they are trying to achieve narrow, self-interested goals," he said, without elaborating.
Hundreds of kilometers away in Yemen's other Arabian Sea port city of Mukalla, residents and local officials said four al Qaeda militants - two Saudis, a Yemeni and an Afghan - were killed in a suspected U.S. drone strike.
The American bombing campaign has continued despite the power vacuum caused by the civil war that allowed al Qaeda to gain partial control of Mukalla in April, and one such attack on the city in July killed the group's deputy leader.
Forces loyal to Yemen's exiled government in Saudi Arabia retook Aden from Iran-allied Houthi militia last month, with heavy backing from the kingdom and other Gulf Arab countries with air strikes, training and deployment of special forces.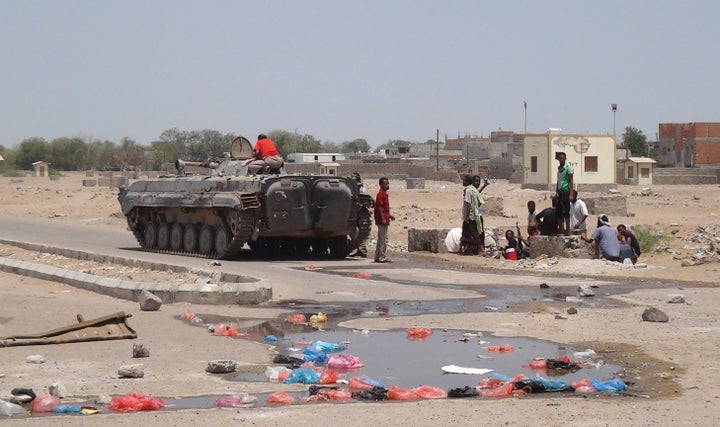 Gulf countries are seeking to fend off what they see as Iranian influence on their neighbor, while the Houthis say they are fighting a corrupt government in league with al Qaeda.
While southern fighters continue to battle al Qaeda north of Aden, the group's militants have woven themselves amongst southern fighters battling the Shi'ite Muslim Houthis since the war began on March 26.
Residents say policemen and government army units are now largely absent from Aden, where services have lapsed and the ruins from earlier battles have gone unrepaired.
"All these guns and gunmen everywhere is a thing that Aden has never seen before...Fear is spreading that it will eventually give way to chaos, and more wars in the future" said Yemeni analyst Abdulqader Ba Ras. (Additional reporting by Paul Sandle; Writing by Noah Browning and Yara Bayoumy; Editing by Dominic Evans)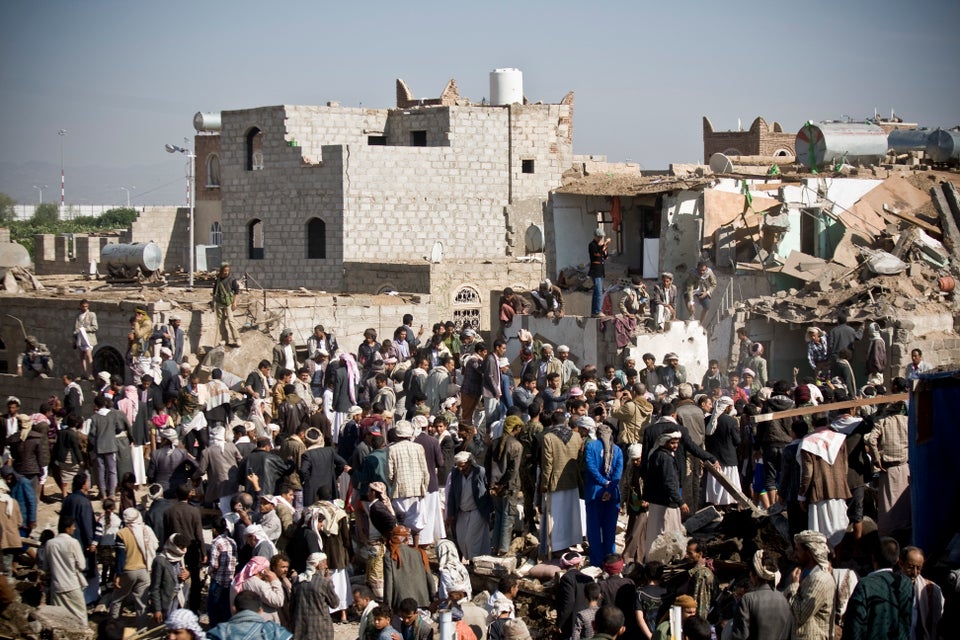 Saudi Airstrikes Yemen
Related
Popular in the Community