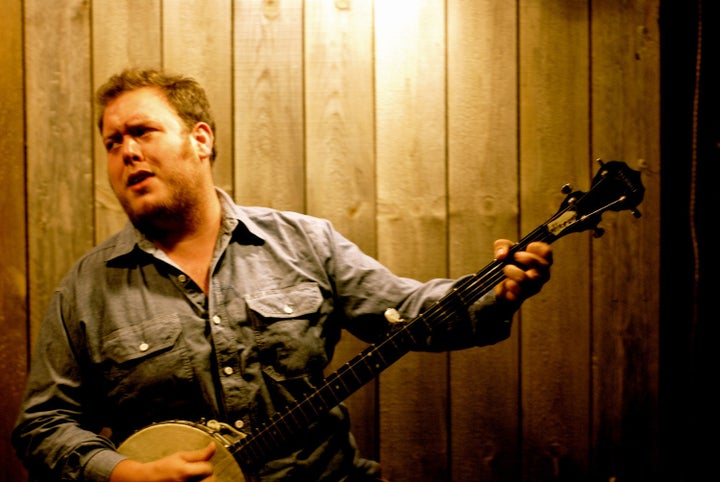 TOP 5 FOR WEDNESDAY, MAY 30
1. Al Scorch Country Soul Ensemble At Black Cat
The finest country-punk-folk-bluegrass banjo player in the country, Al Scorch's return to D.C. has him playing on a bigger stage at a more high-profile venue. The last time Scorch was in town he graced a back porch in Petworth, sans band or PA. Tonight he'll be at the city's finest rock-and-roll venue. It wouldn't be shocking if he ended up on the Millenium Stage this time next year. 8 p.m., all ages, $8
4. Red Bull Thre3Style At Howard Theatre
This DJ competition will pit eight skilled artists against each other, vying for a spot opening for Mayer Hawthorne. Each DJ will get 15 minutes to showcase at least three styles of music. The crowd and panel of judges will determine the winner. If you're into the art of spinning but clubs aren't your thing, this is your thing. 8 p.m., 18+, no cover
5. "Mr. Burns, A Post-Electric Play" At Woolly Mammoth
The premise of this world premiere play is the reality of many evenings spent in friends basements as a teenager, remember that time on "The Simpsons..." In a world without electricity, a group of survivors share stories of not quite their own experiences, but instead memories of "The Simpsons." 8 p.m., all ages, $40 to $50, through July 1
TOP 5 FOR THE NEXT 5 DAYS
Thursday, May 31
St. Coletta's Annual Art Show and Sale at Microsoft
This is the sixth annual show and sale of art made by students at St. Coletta of Greater Washington, a non-profit, non-sectarian public charter school serving over 400 children and adults with intellectual disabilities.
Friday, June 1
Trombone World Record at Nationals Park
This is the way to promote a show. "The Music Man" is currently being performed at Arena Stage. One of the most well known songs from the musical is "76 Trombones." Since it's fun to set world records and to make loud sounds, Arena, alone with FAME (The Foundation for the Advancement of Music & Education, Inc.) are teaming up to recruit 500 trombone players to set a world record. To make this evening complete, participants are welcome to stay and watch the Nats/Braves game. Loud noises, a world record and baseball? That's America.
Saturday, June 2
First Fruits at Takoma Park
Before it gets sweltering, take advantage of the relatively nice weather. This nature walk from Matt's Habitats will teach a small group how to identify edible plants, something that could come in handy thanks to the imminent zombie apocalypse.
Related
Popular in the Community