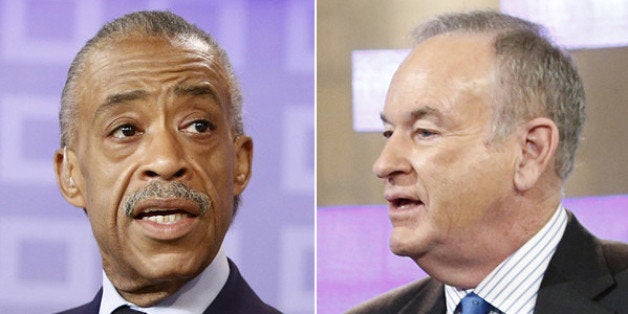 Al Sharpton fired back at Bill O'Reilly in an interview with The Huffington Post on Friday, saying that the Fox News host needs to "man up and grow up."
"I think it is really shows exactly what I've been saying all along," Sharpton said on Friday. "When Mr. O'Reilly started attacking me after my question of the Zimmerman verdict, he started talking about the grievance industry and that i was a racial huckster, never telling people he knew better and that he was a contributor of mine... If I was huckster, why would he contribute to me?"
He said that not only did O'Reilly donate to his charity, but also once spoke at a conference for the National Action Network. "Adults can disagree and work together on different things because they're adults," Sharpton added, citing his work with Newt Gingrich and others.
Sharpton continued, "[O'Reilly] needs to man up and grow up because he needs to understand that just because you make a donation does not mean that people cannot disagree."