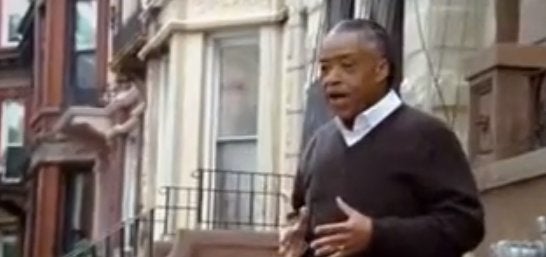 Al Sharpton has released quite the ad for MSNBC's "Lean Forward" campaign.
The commercial spots have a distinct style. They feature network hosts like Rachel Maddow, Chris Matthews, and Lawrence O'Donnell pontificating about politics while seemingly in the mid-conversation with Lee.
Maddow discusses American innovation standing in front of the Hoover Dam. Chris Matthews laments what he considers to be Republicans unfairly bashing President Obama while seated in front of the White House.
Sharpton, however, discusses blueberry pie on a Brooklyn stoop. He's going for a metaphor about Republicans and pie, but it's still pretty wacky. Still, any commercial that features Al Sharpton shouting "they were the ones eating the pie!" can't be wrong.
Popular in the Community