WASHINGTON -- The Rev. Al Sharpton still hasn't endorsed a candidate in the presidential election. But on Thursday, he was very clear whom he doesn't want sitting in the White House next year.
"If Donald Trump is the nominee ... I'm also reserving my ticket to get out of here if he wins. Only because he'd probably have me deported anyhow," Sharpton said to laughs and applause at a Center for American Progress Action Fund event.
The famed civil rights leader, and president and founder of the National Action Network, a non-profit civil rights organization, discussed the importance of communities of color in the 2016 elections.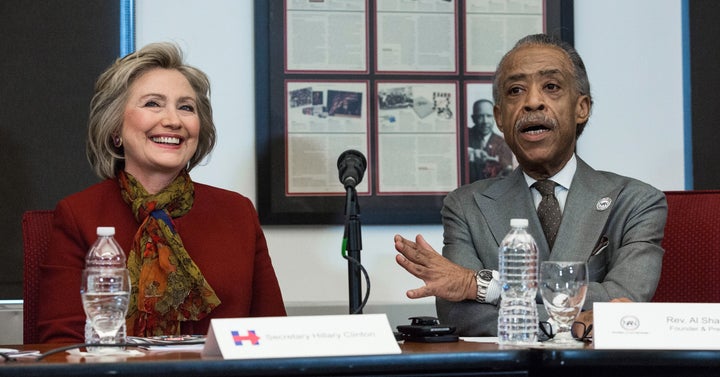 Sharpton also commented on a Hillary Clinton protest late Wednesday night by two Black Lives Matter activists who disrupted a private Clinton fundraiser, holding signs referencing Clinton's comments on race and crime in 1996.
Activist Ashley Williams, one of the individuals, demanded that the Democratic presidential candidate account for the inconsistencies on her record on race, specifically comments about black people being "super predators." They were eventually escorted out by Secret Service.
Sharpton said he has spoken with Clinton about her comments and actions in the 1990s, while her husband was president, but admitted she still needs more transparency when it comes to dealing with those questions.
"I think that people have the right to raise that because it's an issue that's disturbing," Sharpton told The Huffington Post about the protesters confronting Clinton. "But I think it is something she has to deal with as many times as it's raised, as we raised it. It's a legitimate question."
Sharpton has met with Clinton many times leading up to the 2016 presidential election, though he hasn't endorsed her. He has, however, mocked Clinton and fellow Democratic presidential candidate Sen. Bernie Sanders (I-Vt.) for pandering to black voters.
And on Thursday, Sharpton said he still wants to hear more from both of them on what they will do to help communities of color.
"It's good for them to say 'yes, the country has an illness.' Now, how are we going to heal it? Specifically, not slogans," Sharpton said. "I don't need people to tell me 'yep, you are right, it's unfair.' Tell me what you are going to do about it."
"We hear [Hillary Clinton] say that you disagree with some of the things done in the 90s under your husband with the omnibus crime bill, which I opposed at that time ... But then what would you do with the Justice Department?" he asked during the discussion. "What kind of Attorney General would you have? I want more [solutions]."
Before You Go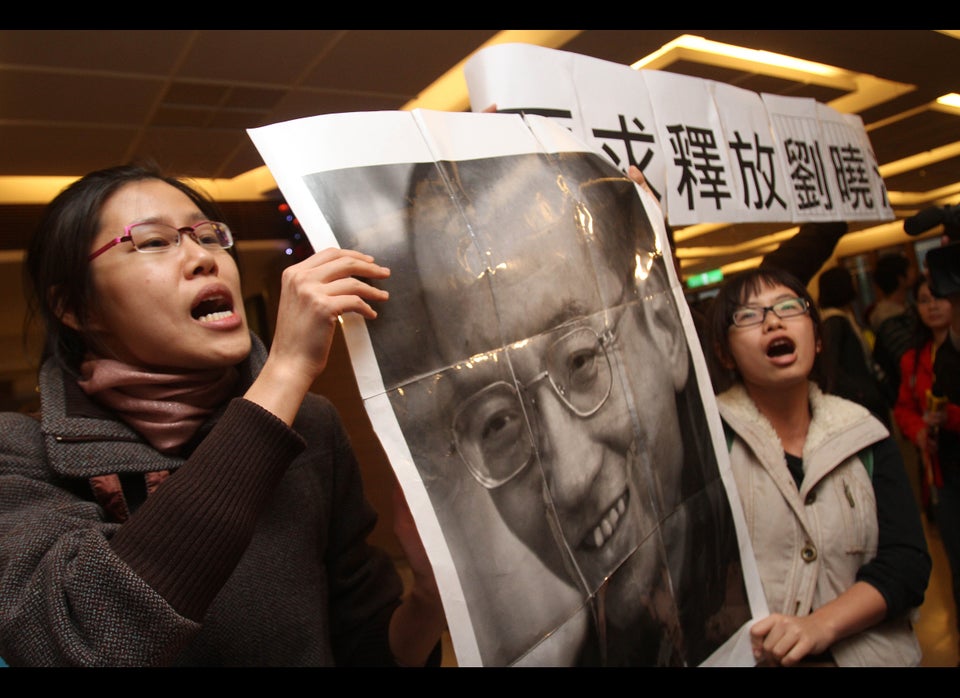 Civil Rights Leaders
Popular in the Community