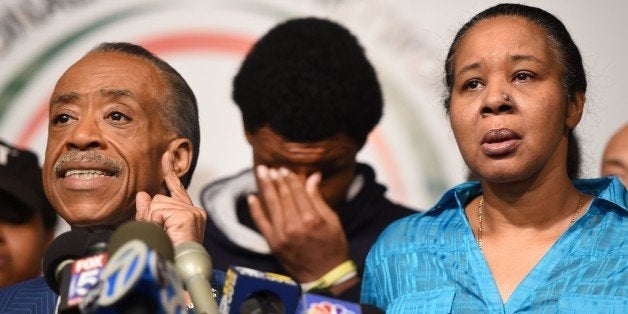 NEW YORK, Dec 3 (Reuters) - Civil rights activist Al Sharpton on Wednesday called for a protest march in Washington following a New York grand jury decision not to indict a white policeman in the chokehold death of an unarmed black man.
"We have no confidence in local state prosecutions because state prosecutors work hand in hand with the local police," the veteran civil rights activist told a news conference in Harlem to announce the Dec. 13 march.
Appearing with Sharpton were the mother and widow of Eric Garner, 43, a father of six who died in July after police used a banned chokehold while arresting him for selling loose cigarettes.
"This thing is just breaking my heart, just pulling me apart," said Gwen Carr, Garner's mother.
Esaw Garner, his widow, said: "Who's gonna play Santa Claus for my kids this year?" (Writing by Ellen Wulfhorst, Reporting by Frank McGurty; Editing by Sandra Maler)