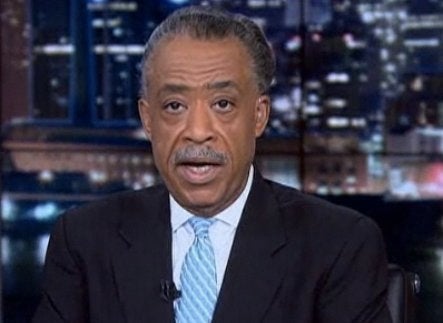 Sharpton has suddenly become a frequent presence behind the anchor desk for the network. He has guest hosted "The Ed Show" multiple times and, for the past two weeks, has been filling in for Cenk Uygur at 6 PM. It is in that slot that Sharpton may emerge victorious, TVNewser writes, with Uygur being pushed aside.
If true, the reports are certain to raise eyebrows. Sharpton is, to say the least, a polarizing figure. Even so, he has not noticeably strayed from the standard MSNBC playbook during his guest-hosting stints.
MSNBC, as well as the other cable news networks, has also been drawing fire for its lack of on-air diversity. There is not a single African American prime time host on any cable news channel, something the NAACP recently blasted the networks for. However, if Uygur, who is Turkish, were displaced by Sharpton, it would still leave the network with just three hosts of color across the entire day: Sharpton, Tamron Hall and Richard Lui.
Related
Popular in the Community