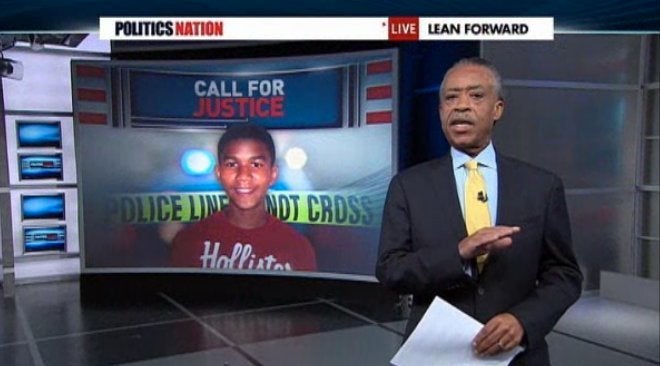 Martin, a 17-year-old from Florida, was shot dead at the end of February after a man named George Zimmerman decided that he looked suspicious and followed him. Martin was actually walking home from the store. He was carrying nothing but a bag of Skittles and an iced tea.
The case has shocked people across the country — especially because, even though he confessed to the killing, Zimmerman has not been arrested. The Justice Department announced on Tuesday that it would be looking into the killing.
Martin's death has quickly become a major news story. On his show, Sharpton delved into the chilling 911 phone calls that Zimmerman and others made on the night of Martin's killing.
Calling them "shocking" and "heartbreaking," he said, "they cry out for justice to be done."
Sharpton announced that he would be traveling to Florida for a rally on Thursday to stand with Martin's family.
"This family has only asked for justice," he said. "They've not called anybody names. They've acted in a dignified way. They deserve this nation's support, and we're coming to give it to them."
Later, speaking to columnist Jonathan Capehart, Sharpton criticized the lack of an arrest in the case,
"If you have a young man dead, if you have no evidence at all that this young man did anything wrong, then what are they waiting on to make an arrest?" he said. "This seems pretty strange if not suspicious to me." He noted that, even though Florida law allows for the use of deadly force if a person thinks their life is in danger, it did not make sense that Zimmerman — who was older, stronger and carrying a weapon — would feel so scared.
"If he was following Trayvon, how could he feel under threat?" he asked.
WATCH:
Related
Before You Go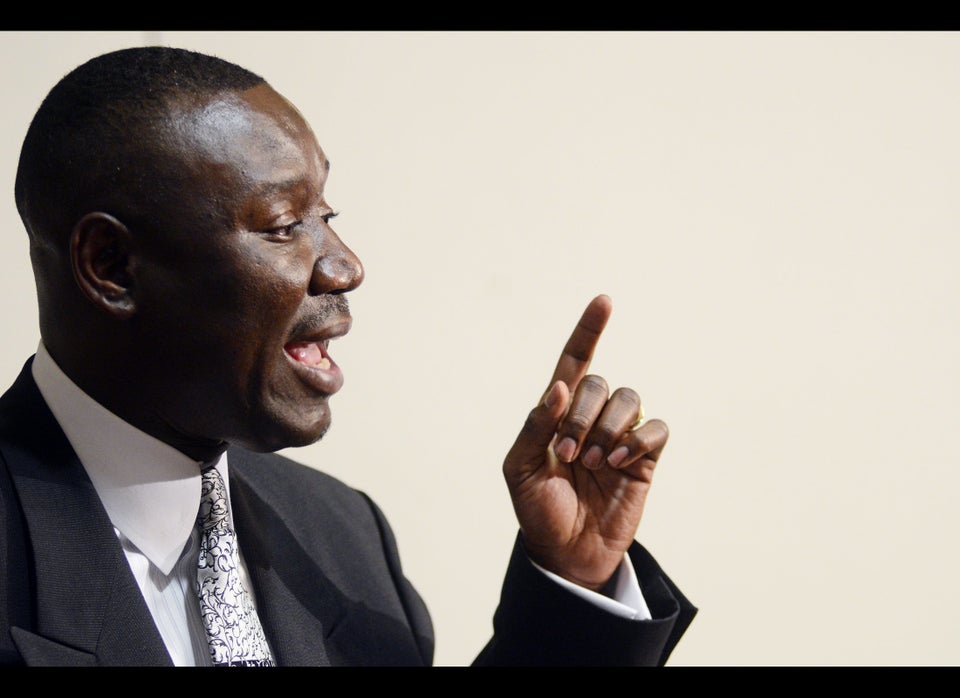 Trayvon Martin Photos
Popular in the Community