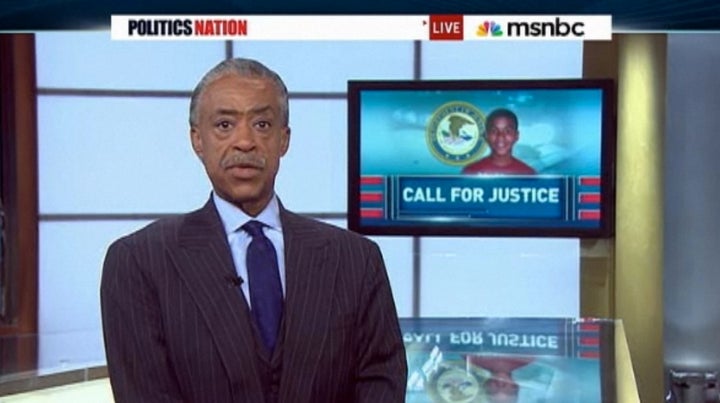 The killing of Trayvon Martin has morphed from a local to a national tragedy. In the process, Martin, an unarmed black teenager who was shot to death in Sanford, Florida by a man named George Zimmerman, has become a symbol of the country's enduring struggle with racism.
As is often the case, Rev. Al Sharpton has been a prominent voice in the debate over Martin's death. Now, though, he has his own television show on MSNBC, "Politics Nation," to help him drive his message. Sharpton spoke to The Huffington Post about Martin's death on Wednesday.
He said that Benjamin Crump, the attorney for the Martin family, contacted him about two weeks ago and asked him to publicize the story of the killing. Sharpton has done just that, covering the case repeatedly. On Thursday, he will travel to Sanford for a national rally.
"I intend to stay on it," he said.
"Zimmerman should be arrested," he said. "There's more than enough probable cause to arrest him. The whole claim of self-defense is bogus. How do you claim self-defense against someone you are pursuing?" He also said it was odd that Zimmerman was a self-appointed neighborhood watchman who had made call after call to the police but attracted no suspicion or attention.
It took more than three weeks for the country to focus deeply on the Martin case. Sharpton said that he has experienced this phenomenon before, citing the case of the Jena Six in Louisiana as an example.
"I think they were able to contain it in the local area," he said. "When you deal with these small Southern towns, they feel like they're a law unto themselves. You've got to break out of the boundaries of that town." The increased attention, he added, proved the value of sustained activism.
"People need people that are going to be there with them when the momentum is gone," he said.
Sharpton also expressed his disgust over the fact that Martin's body laid in the examiner's office for three days before his parents were contacted.
"All they had to do was pick up the phone," he said. "How do you leave this kid in the room like he's a worthless piece of meat?"
For many, there is something very old and painful at the heart of the Martin tragedy: that the mere fact of a child's blackness can be enough to make him a target. As New York Times columnist Charles Blow wrote, "this is the fear that seizes me whenever my boys are out in the world: that a man with a gun and an itchy finger will find them 'suspicious.'
Sharpton tried to explain further how this felt.
"It is an unbelievable burden, and hard to articulate, that you're born automatically a suspect, and you have to operate and behave in a way that does not exacerbate or incite someone's paranoia," he said. "We have come so far in this country that we can put a black man in the White House, but we can't walk a black child down the neighborhood street to get a bag of Skittles."
Related
Before You Go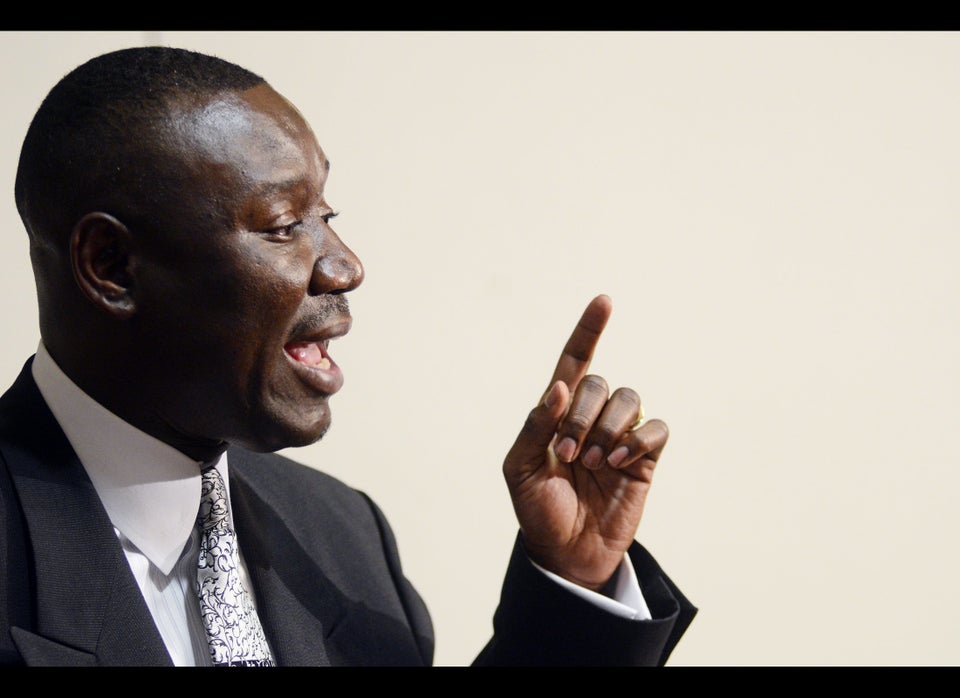 Trayvon Martin Photos
Popular in the Community