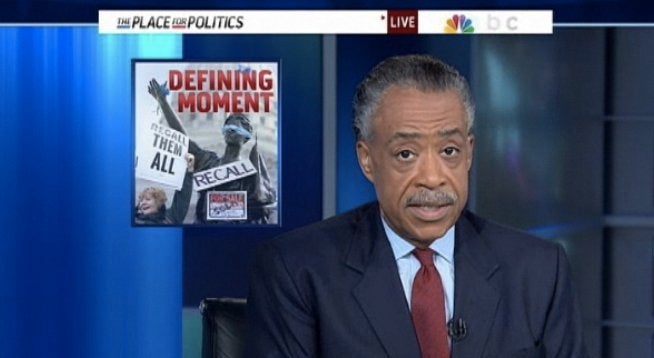 Al Sharpton got a little tangled up in his Teleprompter on Tuesday night.
Sharpton was hosting his 6 PM MSNBC show (though he is officially still the "guest host" of that hour, not having sealed a deal with the network yet). He led off the program with a segment about the recall elections in Wisconsin.
Sharpton got through the first two or so minutes with no issues at all, but when it came to the line "we must resist," things got garbled. Sharpton eventually extricated himself and talked with fellow host Ed Schultz about the elections.
Of course, it's tough to read off the Teleprompter! This kind of stuff happens to every host. But it's still hilarious when it does.
WATCH: