Alabama minors will no longer have to endure a trial-like proceeding in court if their parents or legal guardians don't provide consent for an abortion.
On Friday, U.S. Magistrate Judge Susan Russ Walker struck down portions of a law that forced some minors seeking abortions to undergo cross-examination by the district attorney, the minor's parents or guardians, and a court-appointed lawyer representing the minor's fetus.
In 1987, Alabama lawmakers enacted a law that required minors to first receive approval from a judge before having an abortion if the minor's parent or legal guardian refused or was unable to provide consent.
The process, known as "judicial bypass," was amended in 2014 to enable a judge to appoint legal representation to the minor's fetus and hold a trial-like proceeding to assess the minor's "maturity" before deciding whether the state's parental consent requirement for an abortion could be waived.
But on Friday, Walker issued a 54-page opinion that ruled the 2014 amendment unconstitutional and found that it violated the minor's "constitutionally guaranteed option of an anonymous and expeditious [judicial] bypass."
"The Act clearly imposes an undue burden on the rights of the minor participants to whom it applied," Walker wrote.
The American Civil Liberties Union filed the lawsuit in 2014 on behalf of Reproductive Health Services, a Montgomery abortion clinic, according to The Associated Press.
Andrew Beck, a senior staff attorney with the ACLU's Reproductive Freedom Project, called Friday's ruling "a victory for women, for young people, and for reproductive health in Alabama."
"When a young woman decides to end her pregnancy, she should be able to do so with compassion and respect, without cruel barriers that shame her and put her in harm's way," Beck said in a statement on Friday.
"When a young woman decides to end her pregnancy, she should be able to do so with compassion and respect, without cruel barriers that shame her and put her in harm's way."
Nearly half of all U.S. states require minors seeking abortions to get their parent or legal guardian's permission or approval from a judge. But the ACLU contends that the Alabama law added additional restrictions unlike any other law in the country.
The 2014 amendment not only allowed involved parties to disclose the minor's pregnancy to others, such as her teachers and employers, but it also potentially dragged out the approval process for so long that the minor would no longer be able to get an abortion, which is not permitted in Alabama after 20 weeks unless the woman's life is in danger.
Friday's ruling follows several months of court proceedings involving a 12-year-old Alabama girl who sought approval for an abortion after being raped by an adult relative. The girl cited her estranged relationship with her mother as a reason she did not want her involved in the decision.
On June 27, a family court judge approved an abortion for the girl, who had just completed fifth grade, according to Alabama.com. The district attorney immediately appealed the decision, arguing that the girl was too immature to make an informed decision.
But on July 12, the Alabama Court of Civil Appeals ruled in favor of the girl, who had reached her second trimester of pregnancy by that point. The district attorney missed the deadline to appeal that ruling, making the decision final and allowing the girl to have an abortion, according to the ACLU.
"If Judge Walker's ruling had happened before that poor girl's scenario took place, she would never have to go through any of that," Beck told HuffPost. "[The 2014 amendment] is just a cruel opportunity to inflict further damage and harm on teens who don't need a trial ― they need a doctor."
A spokeswoman for the state attorney general's office told the AP that the office is reviewing Walker's ruling.
Read Judge Walker's full opinion below.
Before You Go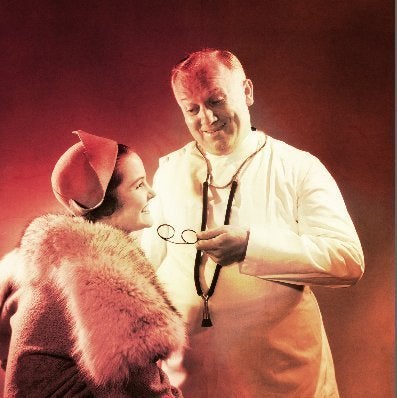 Myths About Abortion That Need To Be Busted
Popular in the Community