Alabama's Court of the Judiciary tried Alabama Chief Justice Roy Moore on Wednesday for violating ethics when he ordered state judges not to issue same-sex marriage licenses. If the court finds Moore liable, it could remove him from the state Supreme Court for the second time in his career.

Moore stands accused of ordering Alabama probate judges to defy a federal injunction in violation of his ethical duties as Alabama's top judge.
Expelling Moore would require unanimity from the special court's nine judges, while a simple majority could enact more modest punishments. The court will announce its decision within 10 days.
The chief justice effectively admitted to the charges against him in his testimony on Wednesday, according to Richard Cohen, president of the Southern Poverty Law Center, a Montgomery-based civil rights group that submitted the original complaints against Moore.
"Roy Moore's own words convicted him," Cohen said. "I wish everyone in Alabama could have been in the courtroom to hear him."
Liberty Counsel, the law firm that defended Kim Davis, an anti-same-sex marriage county clerk in Kentucky, is representing Moore in court.
Mat Staver, founder of Liberty Counsel, said he was "very pleased with how the case went today."
It is clear, Staver added, that Moore's January ruling was a "status report," rather than an order. "The Alabama Supreme Court had the case pending about what to do with the federal orders and they did not rule on it," he said.
The trial on Wednesday was among the final stages of a last-gasp, conservative stand against federal same-sex marriage law that began with Moore's administrative ruling in January.
In taking steps to prevent state probate judges from providing same-sex marriage licenses, Moore argued that the U.S. Supreme Court's landmark Obergefell v. Hodges decision in June 2015 only explicitly overturned same-sex marriage bans in the handful of states whose bans were challenged in the case. Alabama was not one of them.
A federal court had already overturned Alabama's same-sex marriage ban several months prior to the U.S. Supreme Court ruling, however. But Moore and his court's intervention following that ruling brought much confusion to same-sex couples, even after the high court declared they had a constitutional right to marry.
The Southern Poverty Law Center lodged an ethics complaint against Moore with the state's Judicial Inquiry Commission shortly after Moore's administrative ruling in January. The commission decided in May to proceed with ethics charges against Moore before the Court of the Judiciary, resulting in his suspension, which remains in effect.
Crowds of Moore's supporters and critics were on hand at the Court of the Judiciary on Wednesday.
Moore has held controversial religious positions for decades ― and gotten in trouble for them. He was previously kicked off the bench in 2003 for refusing to obey a federal order to remove a stone monument to the Ten Commandments from the state Supreme Court. (He installed the monument in the court's rotunda overnight one night in 2001.)
The way Moore's obstructionism affects ordinary people sometimes gets lost in the legal jargon and pitched political rhetoric.
Paul Hard, an Alabama resident, married his late husband in Massachusetts in 2011. But when his husband died in an accident a few months later, Hard was unable to obtain legal standing as his spouse, precluding him from initiating a wrongful death lawsuit.
"Throughout my struggle with recognition, the last person in Alabama holding up the recognition of my marriage was Roy Moore," Hard wrote in an AL.com op-ed on Wednesday.
Although Moore's removal might provide relief for Alabamans like Hard and deter other would-be legal crusaders, it is far from a political death knell for Moore.
Alabama voters elected Moore chief justice again by a wide margin in 2012 after his 2003 removal.
If removed from the state Supreme Court once again, Moore will not be eligible to run again, but that will not stop him from seeking other political posts. In fact, another ejection may lift Moore's political fortunes.
"Some people have criticized us for filing complaints against him because he will ride those complaints into martyrdom in the governor's mansion," Cohen said.
But, Cohen concluded, "We cannot speculate about political consequences down the road. We have got to do what needs to be done."
Before You Go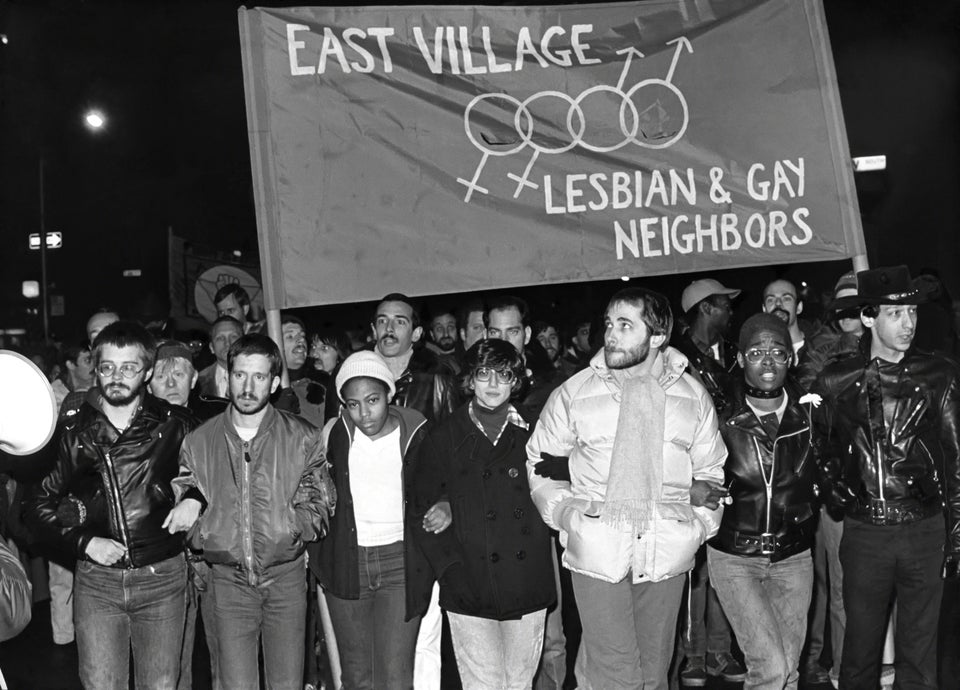 LGBTQ History
Popular in the Community