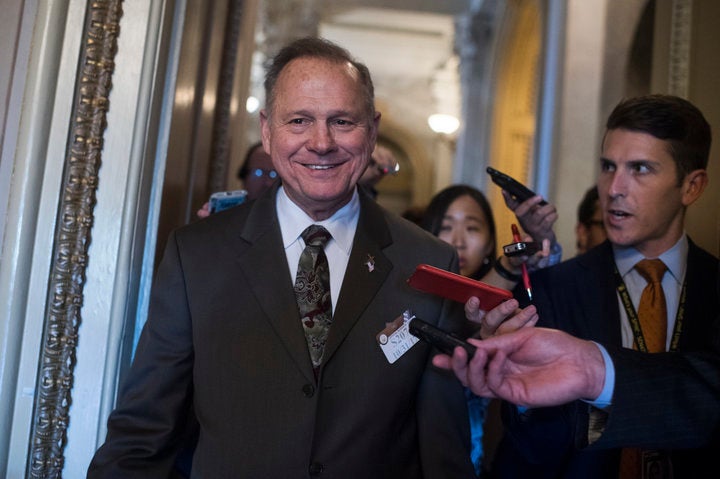 UPDATE: Nov. 14 ― The letter from Alabama pastors that Kayla Moore, the wife of Republican Senate candidate Roy Moore, posted Sunday to her Facebook page appears to be re-release of an endorsement originally written in August before the GOP primaries, AL.com reports.
We are ready to join the fight and send a bold message to Washington: dishonesty, fear of man, and immorality are an affront to our convictions and our Savior and we won't put up with it any longer. We urge you to join us at the polls to cast your vote for Roy Moore.
I thought that child abuse was an affront to Christian convictions and our Savior. Jesus said at a time when children were not valued that they should be. It astounds many that any Christian would defend Moore. To do so, you have to replace Bible with GOP platform.
Other Christians across the U.S. swiftly reacted to the sight of Moore supporters using the Christian faith as a shield with which to protect Moore's candidacy.
Moore has been a problematic candidate from the start. Twice removed from his position as Chief Justice of the Alabama Supreme Court, Moore has called for the death penalty for gays and lesbians, and argued that Muslims should not be able to hold office in the United States. These stances are an affront to both Christian and American values.
Conservative white evangelicals need to decide if they are Christians or Republicans first. You cannot support child abusers in public office. It is sad this has to be said to those who are leaders of Christian churches.
Related
Popular in the Community