A new bill signed into law Wednesday by Alabama Gov. Kay Ivey (R) protects Confederate monuments in the state even as other states have started to do away with them.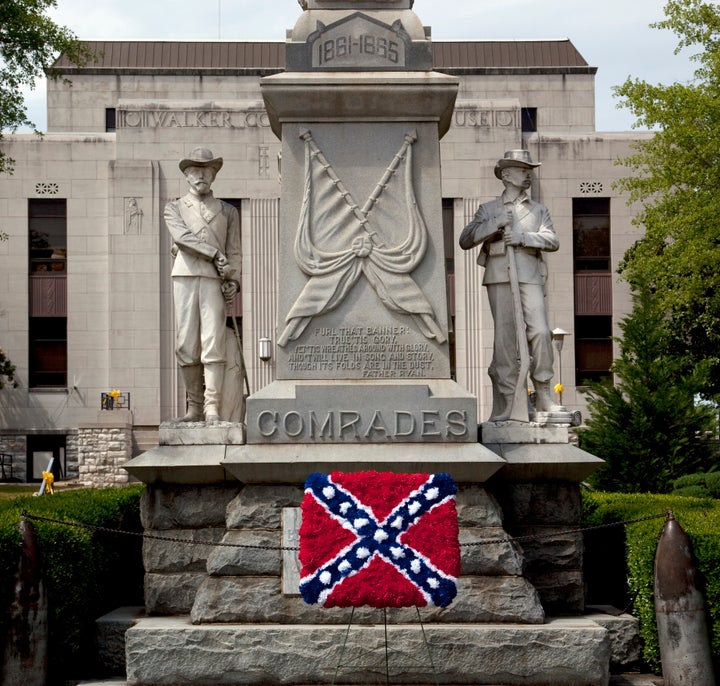 State Sen. Gerald Allen (R-Tuscaloosa), who first proposed the bill, praised the governor for signing it into law.
"I appreciate Gov. Ivey standing up for the thoughtful preservation of Alabama's history," Allen said in a press release. "Contrary to what its detractors say, the Memorial Preservation Act is intended to preserve all of Alabama's history ― the good and the bad ― so our children and grandchildren can learn from the past to create a better future."
"These racist symbols have no place on government property, where they counter our nation's core principle to ensure liberty and justice for all," said Rhonda Brownstein, legal director for the SPLC. "Other states and municipalities are removing these monuments from public property and placing them in museums, where people can learn the full history of slavery, the Civil War and the Confederacy. That's where they belong."
Another friend asked me to consider these four monuments from the perspective of an African American mother or father trying to explain to their fifth-grade daughter who Robert E. Lee is and why he stands atop of our beautiful city. Can you do it? Can you look into that young girl's eyes and convince her that Robert E. Lee is there to encourage her? Do you think she will feel inspired and hopeful by that story? Do these monuments help her see a future with limitless potential?
The answer, Landrieu concluded, is no.
Support HuffPost
The Stakes Have Never Been Higher
Popular in the Community