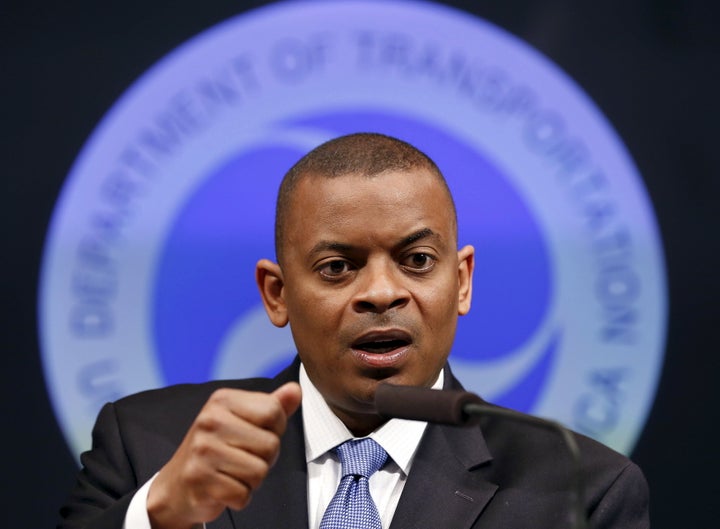 Invoking its authority under civil rights law, the U.S. Department of Transportation announced Wednesday that it reached an agreement with Alabama officials to expand access to driver's license services in several counties where field offices were shuttered last year.
In response, DOT initiated an investigation of the closures, which suggested a potential violation of Title VI of the Civil Rights Act of 1964. The law requires recipients of federal funding to abide by its nondiscrimination provisions. Voting rights advocates also warned that the closures, coupled with Alabama's voter ID requirement, would depress minority participation in the election.
U.S. Transportation Secretary Anthony Foxx told The Huffington Post that, historically, these investigations have been "fairly infrequent" and that Alabama wasn't exactly keen on getting a visit from DOT.
"No one likes to see us come in on Title VI — I think that's fair to say," Foxx said. "Our goal is to get the best remedy possible for the public."
Under the terms of the deal, which is good for two years and legally enforceable, the Alabama Law Enforcement Agency agreed to add more than 2,000 hours of operation to the affected counties. The agency also agreed to appoint a coordinator who will ensure compliance with federal civil rights obligations.
It's unclear if the new plan will lead to a reopening of closed offices, but a chart included with the agreement lists proposed changes in hours of operation in nine counties.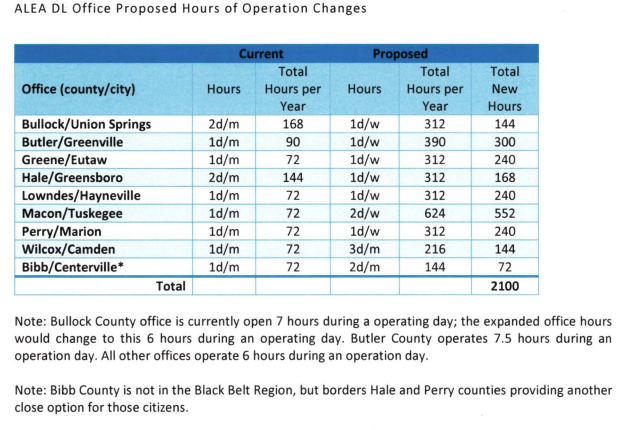 "Based on its investigation, DOT has concluded that African Americans residing in the Black Belt region of Alabama are disproportionately underserved by ALEA's driver licensing services, causing a disparate and adverse impact on the basis of race," read the agreement signed Dec. 22.
Bentley's office and the Alabama Law Enforcement Agency did not return requests for comment on the agreement with DOT. A DOT official said the state agency received $5.3 million in federal funding in 2016.
"We're expecting Alabama to abide by it, and our folks here will abide by it," he said. He added that the effort is part of "a much larger conversation we've tried to create around the country on transportation and inclusiveness."
Minnie Austen, president of the NAACP branch in Macon County, welcomed Wednesday's announcement.
"That's good news for me," Austen said. "This will help the constituents of Alabama 100 percent."
Before You Go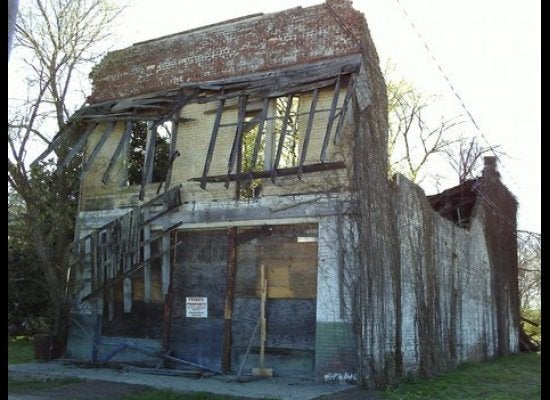 Five endangered and five preserved historic sites that symbolize the struggle for civil rights
Popular in the Community