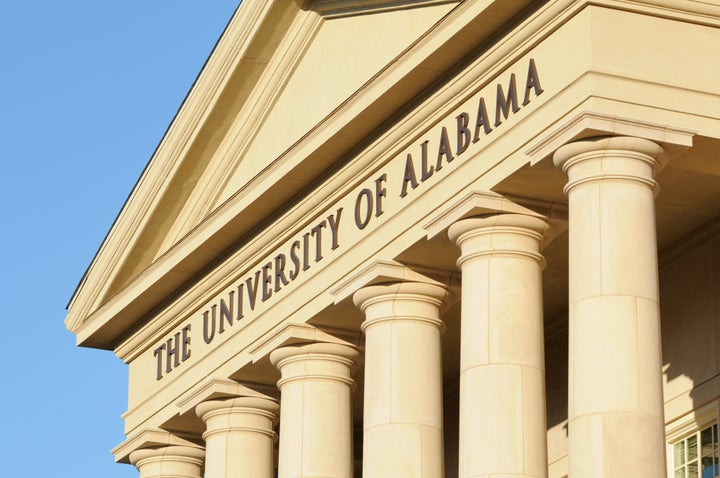 The University of Alabama expelled an Alpha Phi sorority member after slur-laden videos she posted earlier this week went viral, according to reports.
Harley Barber, 19, from Marlton, New Jersey, said she is contrite.
"I feel so, so bad and I am so sorry," she told the New York Post on Wednesday.
In the initial video Barber posted on social media, she said, "I love how I act like I love black people because I fucking hate n****rs." She continued to repeat the slur.
Warning: The below video is uncensored.
Barber appeared to double-down on her hate in a second video, in which she uttered the slur several times.
"I don't care if it's Martin Luther King Day," she added.
"In light of the racist and disturbing videos posted by one of our students on social media, I want to express my personal disgust and disappointment." school president Stuart Bell said in a statement on Wednesday. "Like many of you, I find the videos highly offensive and deeply hurtful, not only to our students and our entire University community, but to everyone who viewed them."
Prior to Barber's expulsion from the university, a representative for Alpha Phi sorority confirmed to AL.com that she had been removed from the organization as a result of the videos.
Damien Harris, a running back on the football team, said on social media that Barber's video dispelled any notion that "racism is dead."
New York Giants safety Landon Collins, a former player at the Tuscaloosa school, issued the following rebuke via social media:
Barber told the Post she was on the way back to New Jersey.
"I'm an idiot," she said. "There's just no excuse."
Popular in the Community