The fate of gay marriage in the state has hung in the balance following a January ruling striking down the state's ban on issuing marriage licenses to same-sex couples. Several probate judges refused to comply with the ruling and Alabama Supreme Court Justice Roy Moore told those judges they should ignore it. In February, a federal judge ordered Mobile County to issue marriage licenses to gay couples.
But Tuesday, the Alabama Supreme Court ordered the state's probate judges to stop issuing marriage licenses to same-sex couples, prompting the Mobile County Probate Court to take a stand against the decision.
The court posted an announcement to their website indicating they would not be issuing any marriage licenses -- to same-sex couples or otherwise -- while they review the state Supreme Court's decision:
Attached is the March 3, 2015 ruling of the Alabama Supreme Court on a petition for writ of mandamus requesting that Alabama probate judges be instructed to not issue marriage licenses to persons of the same sex. The Court and its legal counsel are currently evaluating this opinion and its effect on the Mobile County Probate Court, given recent rulings of the United States District Court for the Southern District of Alabama.

Until said analysis is completed, the Court will not issue any marriage license to any applicants. We regret having to take this action, but feel that it is necessary given the unprecedented circumstances that currently exist. It is the Courts [sic] intent to comply with all law governing its operations and to not discriminate in any manner against any person. We regret any inconvenience this action may cause any party.
Read the state Supreme Court's Tuesday ruling here.
Before You Go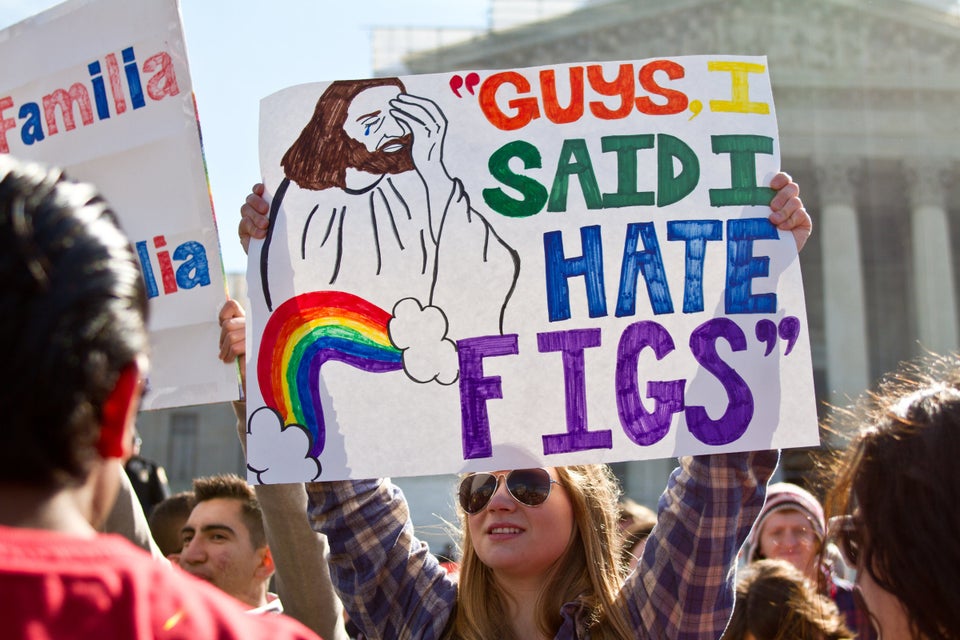 Gay Marriage Signs
Popular in the Community