Alabama Gov. Robert Bentley (R) pointed to one of man's greatest scientific achievements as evidence that his state could build more prisons.
Noting that 2019 would mark the 50th anniversary of his state putting a man on the moon, Bentley argued that Alabama should be able to build more facilities.
Bentley is seeking to borrow $800 million to build four new state prisons, according to AL.com. The money would pay for four new prisons ― three for men and one for women ― while 13 of the state's 15 men's facilities would close.
Alabama has severe overcrowding in its prisons. Last year, PBS reported that the system was holding over 24,000 prisoners ― nearly double the number it was designed for.
In October, the Department of Justice opened an investigation into conditions in Alabama's prisons. The investigation looks at whether prisoners are protected from harm and sexual abuse from both staff and other prisoners.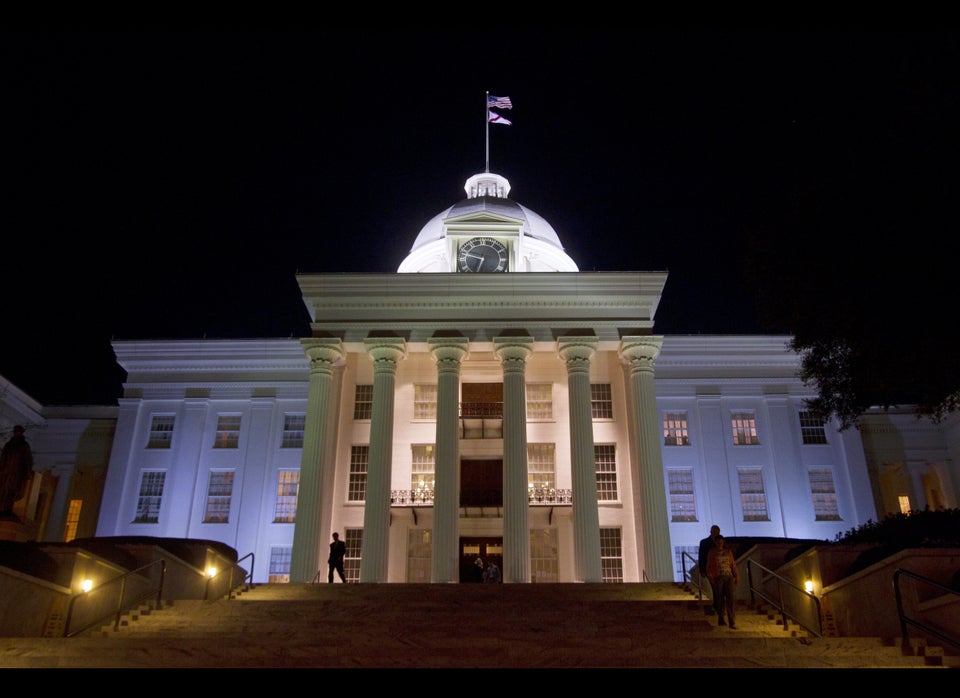 U.S. State Capitol Buildings