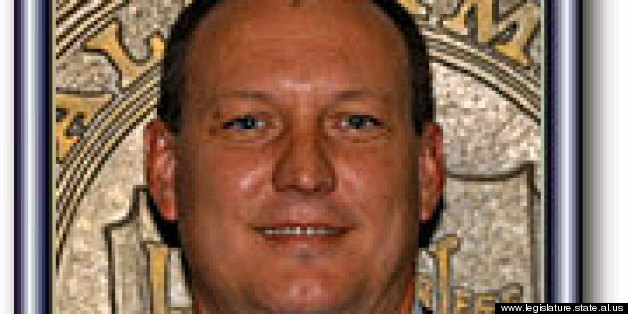 The Alabama state Senate passed legislation Tuesday that would nullify all federal gun laws in the state, joining a growing list of state legislatures looking to ban gun legislation from the books.
The Alabama bill says that any federal law that is contrary to the Second Amendment would be declared "null and void" in the state. But unlike a similar bill recently passed in Missouri, the Alabama measure does not specify what the consequences would be for federal law enforcement who seek to enforce federal gun laws in the state.
Last Tuesday, the Missouri House of Representatives passed legislation also seeking to ban federal gun laws, but went further by additionally proposing that any violation of the ban by authorities would be considered a felony. Both states' moves follow Kansas Gov. Sam Brownback (R), who recently signed a scaled-down ban for his state.
Sen. Paul Sanford (R-Huntsville), the bill sponsor, told the Associated Press that he introduced the legislation after hearing from concerned constituents. He said they emailed him over potential actions Congress could take on gun regulations, including reenacting an assault weapons ban. Under his plan, Sanford said, not all federal gun laws would be nullified -- only those that the Alabama attorney general said violated the Second Amendment.
The bill text does not declare it a crime for federal gun laws to be enforced, which is a provision in the Missouri bill, though it only addresses federal gun regulations and laws enacted after Jan. 1, 2013. The Alabama bill does not contain a date.
The Kansas legislation only bans federal laws on guns that are made in Kansas and do not leave the state. The bill sponsor told The Huffington Post last month that the law was designed in a way to avoid a potential challenge in federal court, since it did not deal with interstate commerce.
Robert Cottrol, a law professor at George Washington University, told HuffPost last week when the Missouri legislation was passed that states are prohibited by the Constitution from overriding federal law and that any state law written as such would likely be struck down in court.
Wyoming lawmakers were the first to introduce a state ban on federal gun laws, but state lawmakers voted down the legislation this year. Similar laws were also considered in Texas and Virginia. Legislators in Mississippi went further in proposing the nullification of federal gun laws -- two tea party lawmakers sought to create a state panel that could nullify any federal law that it did not want.
REAL LIFE. REAL NEWS. REAL VOICES.
Help us tell more of the stories that matter from voices that too often remain unheard.
BEFORE YOU GO
PHOTO GALLERY
News Editorials React To Gun Bill Defeat