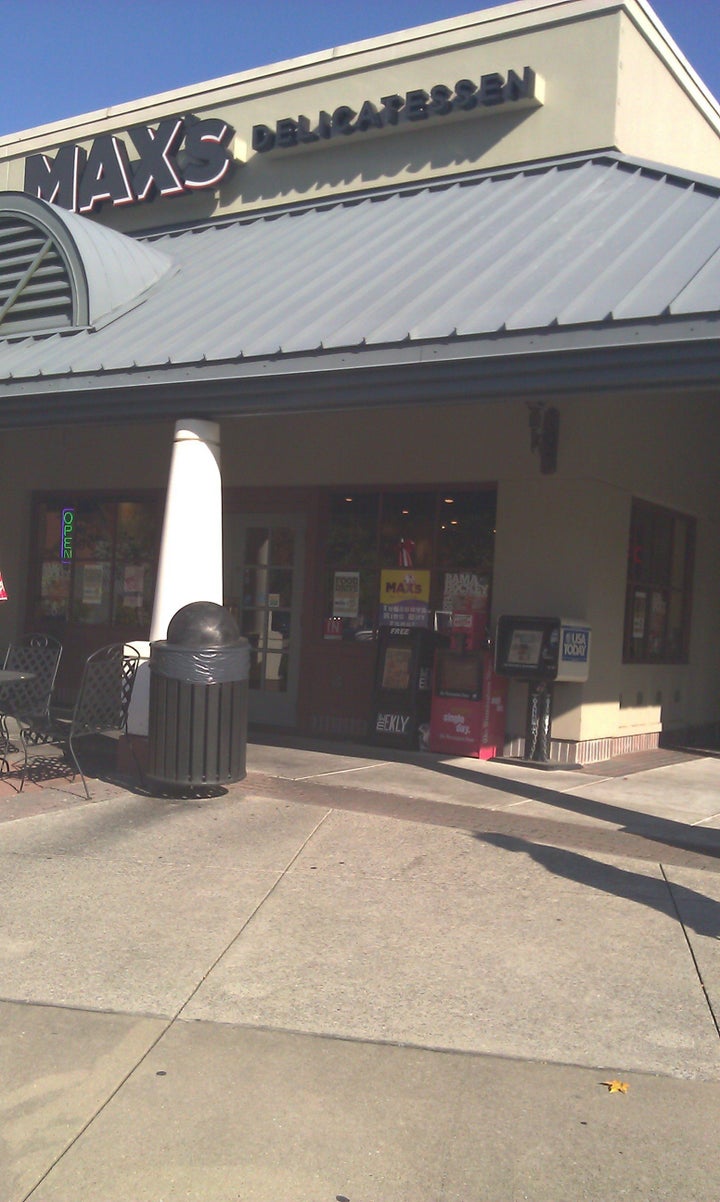 When Alabama's sweeping new immigration law went into effect last month, Birmingham business owner Steve Dubrinsky realized he had a serious problem.
Dubrinsky runs Max's Delicatessen, a classic Jewish deli, in the city's Inverness neighborhood. In the kitchen he employs several Latino workers, all of whom, he says, provided the necessary documentation when he hired them, and none of whom have given him reason to believe they're in Alabama illegally.
And yet several of them have told Dubrinsky to start looking for replacements. Even though his employees say they're here legally, they've told him they either have undocumented relatives who they must leave with, or they simply no longer feel comfortable as Latinos in Alabama. The new law authorizes police to demand documentation if they have "reasonable suspicion" someone is in the country illegally.
"They are scared and I can't blame them," he told the paper, speaking about his documented employees. "It is affecting a lot of restaurants. It's a mess."
Suddenly, Dubrinsky had much greater problems.
The morning the article ran, Dubrinsky hopped in his car and turned on local talk radio, only to discover that the discussion topic was Dubrinsky himself. The host and his guests were trying to decide whether or not they should boycott the deli.
Dubrinsky grabbed his paper and read the Birmingham News article just to make sure he hadn't been misquoted, perhaps voicing support for undocumented immigrants. Indeed, he was quoted accurately, showing sympathy for the area's properly documented workers.
It hardly mattered. Dubrinsky was being tarred as an illegal-immigrant lover.
"People twisted what the story said," Dubrinsky told HuffPost. "I was under attack."
The article had been shared on an anti-immigrant website, and Dubrinsky was soon bombarded with vitriolic hate email, some of which he shared with HuffPost.
One reads: "well u can bet your ass that i will never eat in your resturant agian and will tell everybody i know what kind of person you are for suporting those dam wetback that are ruining our country."
Another: "if you cant keep the doors open and employ legal people then it is time to close."
And another: "I hope your unamerican establishment closes down!!!!"
The assault on Dubrinsky and his restaurant shows just how risky it can be for a business owner to publicly stake out even a moderate position in Alabama's immigration debate. Dubrinsky's wife happens to be a U.S. citizen from Mexico, and he says he never imagined he could be attacked for supporting the Latinos who, like her, have every right to be in the country. The nastiness of the past week has left him shocked and saddened.
"This hatred being spewed anonymously," he says, "it's very scary."
Just as bad as the hate mail was the hit to his restaurant's reputation online. After the article ran, Google was quickly flooded with negative reviews of Max's Deli from people, many who had probably never eaten there. By Dubrinsky's count, it was more than 70 reviews in two days, and they all remain on the web today. His loyal customers tried to chime in with positive words, but they were drowned out in a chorus of hate from first-time reviewers, dropping his rating to 1.5 stars out of 5.
"Not one American worker in the place. Move your Deli to Mexico," read another by a reviewer who was only identified as Cherie.
"Food is marginal at best. Employs only Illegal immigrants. Owner and entire staff are rude. Don't go here!!!" reads a third review, which, like many of the recent reviews, came from first-time reviewers.
(The vicious reviews stood in stark contract to the reputation of Max's Deli at Urbanspoon.com, the popular foodie site, where registered users have given the restaurant an enviable 81 percent rating out of 49 reviews.)
Not all of the hatred has poured in from out-of-state. Last Wednesday, many businesses were closed as Latinos skipped work to protest the new law, which is the harshest of its kind in the country. Dubrinsky convinced his workers to come in for the day, though he decided to shut down early -- at 5 p.m., as opposed to the typical 8:30 p.m. -- in a show of solidarity with his staff. He hung a sign on his door explaining his compromise.
He was pilloried for the early closing, too, receiving more hate emails -- emails that, sadly, could have come only from his fellow residents who noticed the sign.
Dubrinsky has remained remarkably diplomatic through it all. After receiving a nasty email from a woman he didn't know, Dubrinsky wrote an email back to her, sending her a link to the story and explaining his side of things. They had a little back-and-forth, and the woman ended up apologizing and asking him for forgiveness. When he received a nasty phone call from a stranger in Michigan, Dubrinsky tried to explain himself rather than simply hang up. But the woman couldn't be reasoned with.
Regardless of what happens to his reputation, Dubrinsky says he's worried about losing longtime staffers who he describes as good workers as well as good people. "They're like family to me," he says. Despite a national unemployment rate above 9 percent, he says that finding non-Latino workers willing to toil in his hot kitchen for modest pay has not been easy, just as many farmers are having a hard time finding non-Latino workers willing to pick their fields.
"It's easier said than done," says Dubrinsky.
To prepare for his vacancies, Dubrinsky offered a job to a woman at $8.25 per hour a couple of weeks ago. After initially accepting, she called back to say she couldn't take it because she'd lose her food stamps and government-funded health care. More recently, Dubrinsky hired a man to work the grill in the kitchen. He showed up on Sunday but didn't last long.
Dubrinsky says the man disappeared after just two hours, leaving only an apron in his place.

Popular in the Community