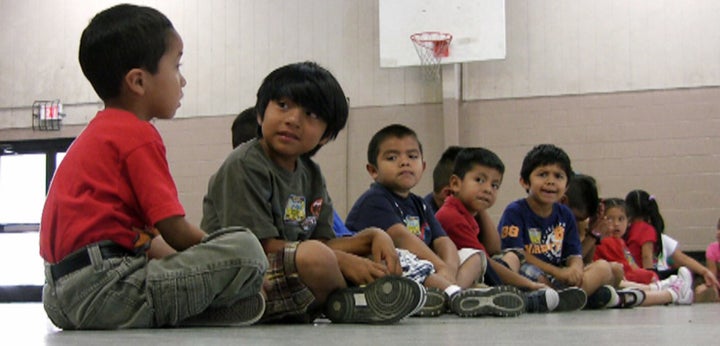 The U.S. Department of Justice is further pressuring Alabama schools to abide by federal mandates that states cannot deny children equal access to public education based on immigration status.
Assistant U.S. Attorney General Thomas Perez issued a letter late Monday to Alabama school superintendents requesting information on enrollment practices, saying the state's new immigration law "may chill or discourage" young people from taking part in public education. The letter notes that the information and data determining whether the law has affected enrollment will be used to determine whether Alabama school districts are complying with federal law and "whether further action is warranted." Perez writes:
It has come to our attention that the requirements of Alabama's H.B. 56 may chill or discourage student participation in, or lead to the exclusion of school-age children from, public education programs based on their or their parents' race, national origin, or actual or perceived immigration status, or based on their homeless or foster care status and consequent lack of documentation.
Federal law states that no child may be denied schooling on the basis of race, color and national origin, Perez writes, and that the Supreme Court has "concluded that denying innocent children the benefit of schooling provided to other students within the district was unconstitutional."
Each school district is asked to submit nine sets of data, including a list of all enrolled students, identifying their race, national origin and immigration status as well as a list of all students who have withdrawn from school since the start of the academic year, identifying their race, national origin, immigration status and including their date of withdrawal and the reason for withdrawal.
"[Superintendents] want to know if this is a part of collection of data for the Justice Department's case against the state, or if the Justice Department is collecting information to develop actions against school systems," Mackey told the Montgomery Advertiser.
Some school officials said the request also places a large burden on school districts.
And state officials like Attorney General Luther Strange told CBS42 that the move indicates that the federal government is taking a heavy hand in the issue.
The Justice Department has set a data submission deadline for school districts for Nov. 14, and districts are expected to continue to submit the information requested in the letter every month thereafter.
Popular in the Community