The judge best known for refusing to remove a Ten Commandments monument from the Alabama Judicial Building suggested earlier this year that the First Amendment only protects the religious speech of Christians.
Roy Moore, the chief justice of Alabama's state Supreme Court, spoke at a January luncheon hosted by Pro-Life Mississippi. In a video of the event obtained by Raw Story, Moore spoke on his interpretation of the First Amendment.
"Everybody, to include the U.S. Supreme Court, has been deceived as to one little word in the First Amendment called 'religion.' They can't define it." Moore said. "They can't define it the way Mason, Madison and even the United State Supreme Court defined it, 'the duties we owe to the creator and the manner of discharging it.' They don't want to do that, because that acknowledges a creator god. Buddha didn't create us. Mohammed didn't create us. It's the god of the Holy Scriptures.
Moore continued: "They didn't bring a Koran over on the pilgrim ship, Mayflower. Let's get real. Let's go back and learn our history."
Watch the clip of Moore's remarks above.
Moore, who was first elected as the state's chief justice in 2001, was removed from office in 2003 after defying a federal judge's order to remove the controversial Ten Commandments monument.
"You know, when I look back, I was proud to uphold the law, the Constitution of the United States and the First Amendment, which states basically we must acknowledge God to have a moral basis for our society and to retain that freedom of conscience which every person in this state and in this country recognizes is very important," Moore said in an interview last year.
Moore was reelected to the top seat on the bench in 2012.
Before You Go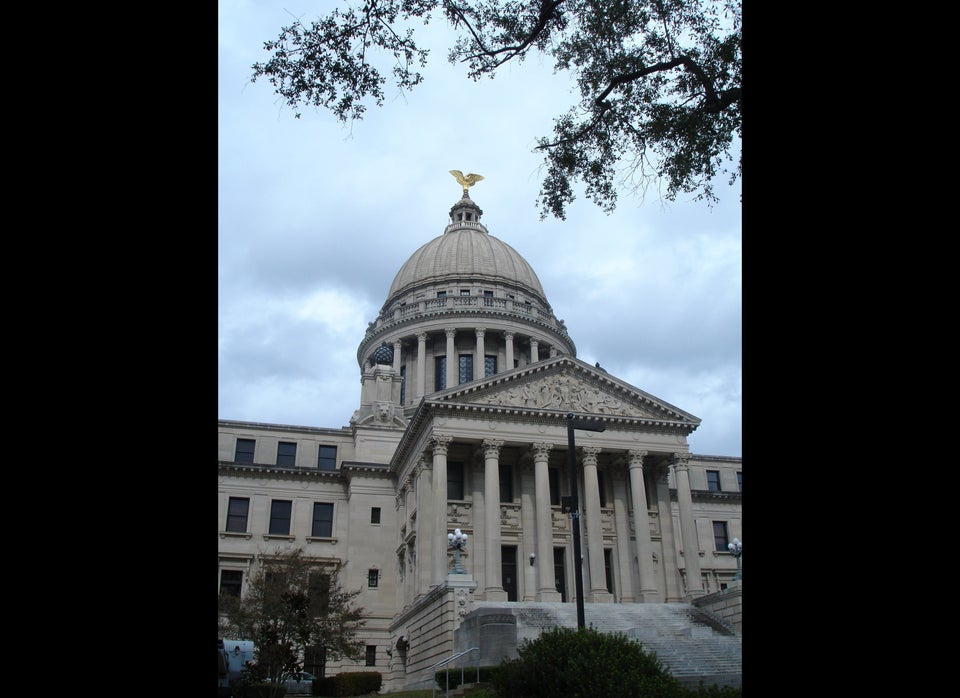 Top 10 Most and Least Religious States
Popular in the Community