WASHINGTON -- Overnight, Alabama has largely gone from a marriage equality state to one where most same-sex couples can no longer get married.
All but one of the Alabama counties that had been issuing marriage licenses to same-sex couples told The Huffington Post they are no longer doing so, after the state Supreme Court on Tuesday ordered local probate judges to halt same-sex marriages.
That ruling has caused significant chaos and confusion for probate judges, who have been pushed and pulled in different directions as state and federal authorities dispute whether marriage equality is legal in Alabama.
"We're kind of between a rock and a hard place," said Tallapoosa County Probate Judge Leon Archer. "From the get-go on this, nobody has really told the probate judges -- we've not had any direction on this whatsoever. We've been like a ping-pong ball -- back and forth, back and forth. It's put us all in a very bad situation."
"I put my hand on the Bible in 2006 and again in 2012, and said I would uphold the Constitution of the state of Alabama and the Constitution of the United States. And I plan to do that," said Dallas County Probate Judge Kimbrough Ballard. "But when you've got those two entities issuing conflicting reports, you just don't know who's going to put you in jail. Is it going to be the feds or the state people?"
In January, U.S. District Judge Callie Granade overturned Alabama's ban on marriage equality, and same-sex couples began getting married in the state on Feb. 9.
State Supreme Court Chief Justice Roy Moore (R) tried to hold back the tide. On the eve of the historic decision, Moore told probate judges that the federal ruling did not apply to them. As a result, some counties held back from marrying same-sex couples.
Later that week, however, in a separate ruling, Granade ordered Mobile County to start issuing licenses to same-sex couples. Soon afterward, the majority of Alabama counties also began complying.
But because of the state Supreme Court's decision on Tuesday -- from which Moore recused himself -- nearly every county that was issuing licenses to same-sex couples said it had stopped doing so and planned simply to wait until the U.S. Supreme Court rules on the matter this spring.
Prior to Tuesday's ruling, 49 of Alabama's 67 counties were issuing licenses to same-sex couples, according to data compiled by HuffPost, Freedom to Marry and the Human Rights Campaign.
On Wednesday, 41 of those counties told HuffPost they were no longer accommodating gay couples. Only one county, Macon County, said it would continue issuing licenses.
"Why would we stop?" said the Macon County probate office representative.
Colbert County Probate Judge Daniel Rosser called the whole situation "challenging."
"I want to follow the law. I'm desperate to follow the law. It's just a tough environment to fully know what the law is," he said.
"We have just really been caught in a hard place. Morally, a very gut-wrenching decision for all of us to make. Probate judges of Alabama are, for the most part, just common people who represent the communities they're from," added Blount County Probate Judge Chris Green.
Human Rights Campaign spokesman Adam Talbot said that for couples who had already wed in Alabama, the marriages will remain legal, since they took place under a federal court order.
"Because of the Alabama Supreme Court's willingness to ignore their oath of office, all Alabama's counties appear to be in conflict with the intent of a federal court order," added HRC Legal Director Sarah Warbelow. "This is only a temporary setback on the road to equality, but the message it sends to LGBT Alabamians is despicable."
The U.S. Supreme Court will hear arguments in April on whether same-sex couples have a constitutional right to marriage. A ruling is expected in June.
Counties No Longer Issuing Same-Sex Marriage Licenses: Autauga, Baldwin, Barbour, Blount, Butler, Calhoun, Cherokee, Chilton, Coffee, Colbert, Conecuh, Coosa, Dallas, Elmore, Etowah, Fayette, Franklin, Greene, Hale, Henry, Jefferson, Lauderdale, Lawrence, Lee, Limestone, Lowndes, Madison, Mobile, Monroe, Morgan, Montgomery, Pickens, Russell, St. Clair, Sumter, Talladega, Tallapoosa, Tuscaloosa, Wilcox, Winston
Counties Issuing Same-Sex Marriage Licenses: Macon
Counties That Never Issued Same-Sex Marriage Licenses: Bibb, Chambers, Choctaw, Clarke, Clay, Cleburne, Covington, Escambia, Geneva, Houston, Marengo, Marion, Marshall, Pickens, Pike, Randolph, Shelby, Walker, Washington
Unclear Status: Bullock, Crenshaw, Cullman, Dale, Dekalb, Jackson, Lamar, Perry
This story will be updated as we get additional responses.
Want more updates from Amanda? Sign up for her newsletter, Piping Hot Truth.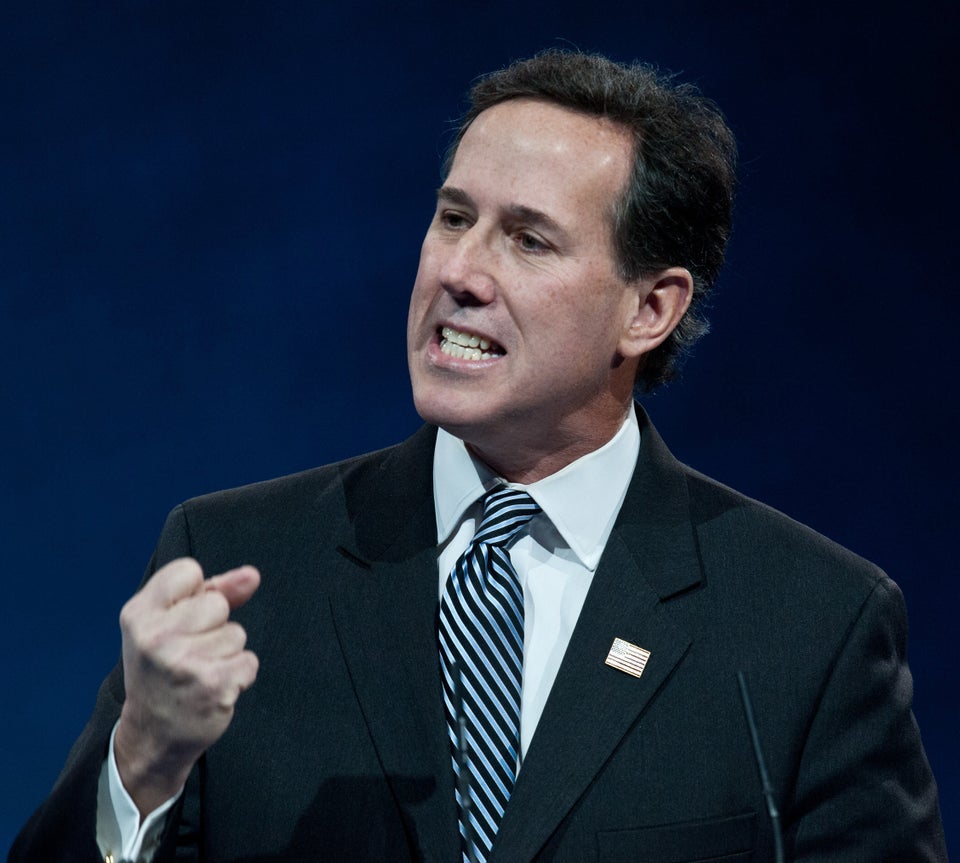 GOP's War On Sex
Popular in the Community