WASHINGTON -- A group of civil rights organizations fired the latest shot in Alabama's battle over same-sex marriage Friday, asking a federal judge to order local officials to restart issuing marriage licenses to gay couples. The state's probate judges stopped issuing the licenses this week after the state Supreme Court told them to do so.
"If Alabama officials thought we were going to sit back and allow them to deny same-sex couples their constitutional right to marry, they thought wrong. We are going to fight for these couples," said Ayesha N. Khan, legal director of Americans United for Separation of Church and State.
Alabama's county probate judges, who are responsible for issuing marriage licenses, have been stuck in a tug-of-war between orders from federal and state courts. The war has left many of them frustrated and demanding clarity.
"I put my hand on the Bible in 2006 and again in 2012, and said I would uphold the Constitution of the state of Alabama and the Constitution of the United States. And I plan to do that," Dallas County Probate Judge Kimbrough Ballard told The Huffington Post recently. "But when you've got those two entities issuing conflicting reports, you just don't know who's going to put you in jail. Is it going to be the feds or the state people?"
In January, U.S. District Judge Callie Granade overturned Alabama's ban on marriage equality, and same-sex couples began getting married in the state on Feb. 9.
Not every county complied, however. Many instead followed an order by state Supreme Court Chief Justice Roy Moore (R), who said the probate judges did not have to follow a federal judge's decision.
Five same-sex couples then brought an emergency case against the probate judge in Mobile County to Granade, who ordered the county to comply with her ruling. Soon thereafter, most counties in the state followed suit and the state seemed to be on its way to marriage equality.
That momentum stopped this week. On Tuesday, the state Supreme Court officially ruled that the probate judges must "discontinue the issuance of marriage licenses to same-sex couples."
Americans United, the American Civil Liberties Union of Alabama, the National Center for Lesbian Rights and the Southern Poverty Law Center are now requesting that Granade extend her order to all probate judges and make clear that they must issue licenses to all same-sex couples who apply.
The probate judge most stuck in the middle of these orders is Don Davis of Mobile County, who was the recipient of Granade's most recent order. Even he, however, halted issuing marriage licenses to same-sex couples this week after the state Supreme Court ruling.
"The reason that Judge Don Davis has temporarily stopped issuing any marriage licenses... is because the Alabama Supreme Court has asked him to tell them, the court, what is the scope of the injunction that Judge Granade issued," explained NCLR Legal Director Shannon Minter. "Did it simply require him to issue only to the plaintiffs in that case, or to all same-sex couples who apply?"
Davis has filed a motion with Granade asking her to clarify. Civil rights groups want Granade to make clear that her order applied to all same-sex couples, not just the five couples who brought the case.
"If she grants the relief we're asking, that will definitively clarify and resolve the situation at this time for the entire state," Minter said.
Still, several probate judges who spoke with HuffPost this week said they are skeptical there will be any final decision until the U.S. Supreme Court weighs in on whether there's a constitutional right to marriage equality. The court will hear arguments next month and is expected to issue a decision in June.
Want more updates from Amanda? Sign up for her newsletter, Piping Hot Truth.
Before You Go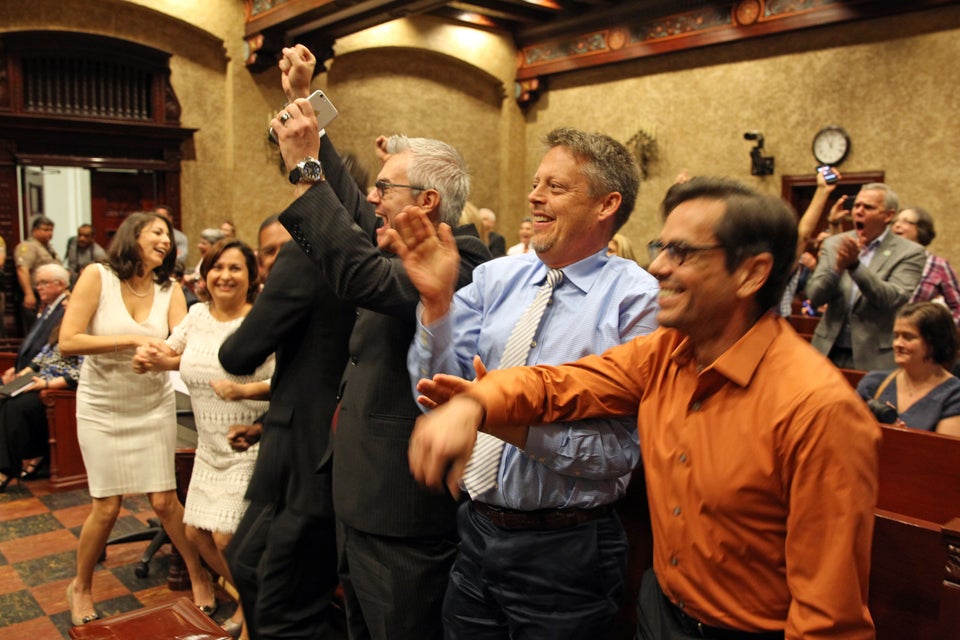 Walter Michot-Pool/The Miami Herald/Getty Images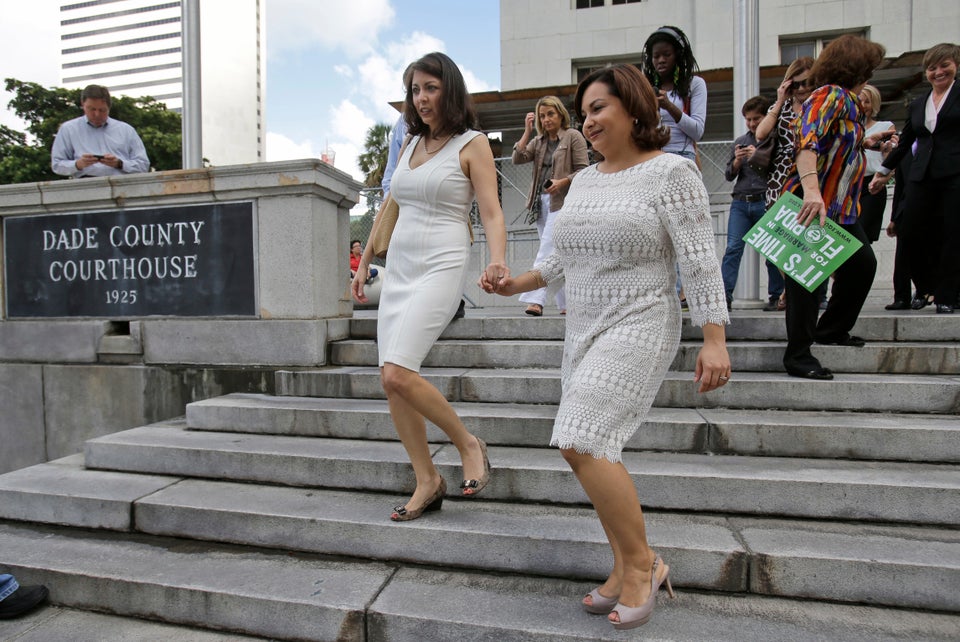 Wilfredo Lee/ASSOCIATED PRESS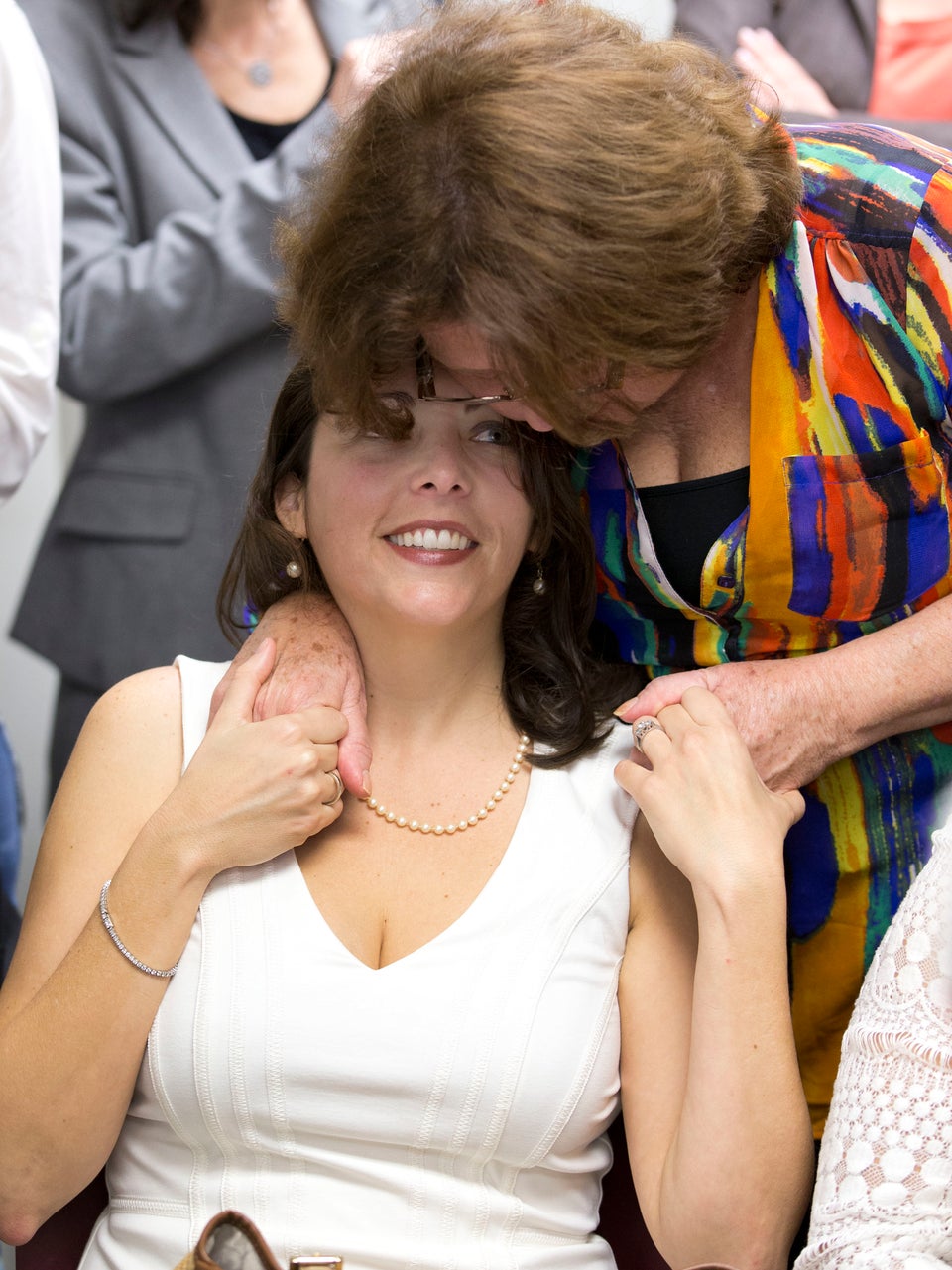 Wilfredo Lee/ASSOCIATED PRESS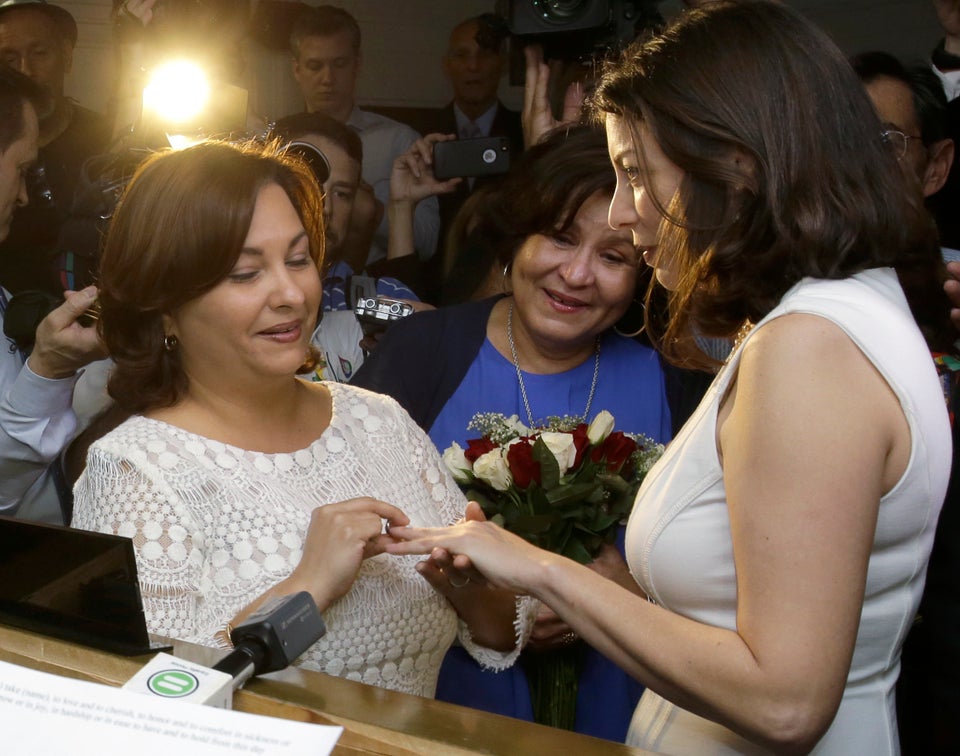 Wilfredo Lee/ASSOCIATED PRESS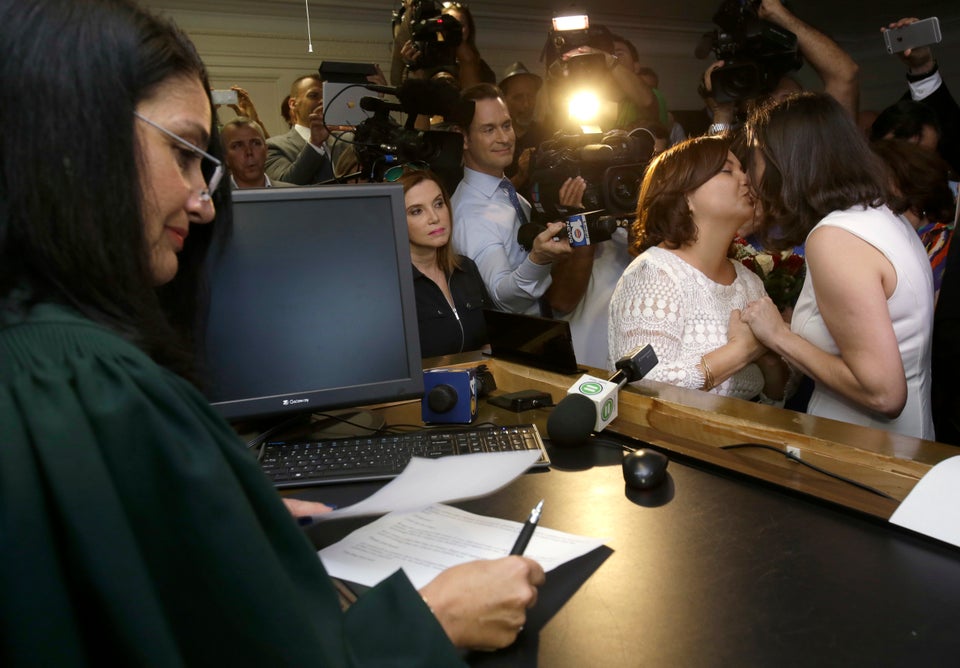 Wilfredo Lee/ASSOCIATED PRESS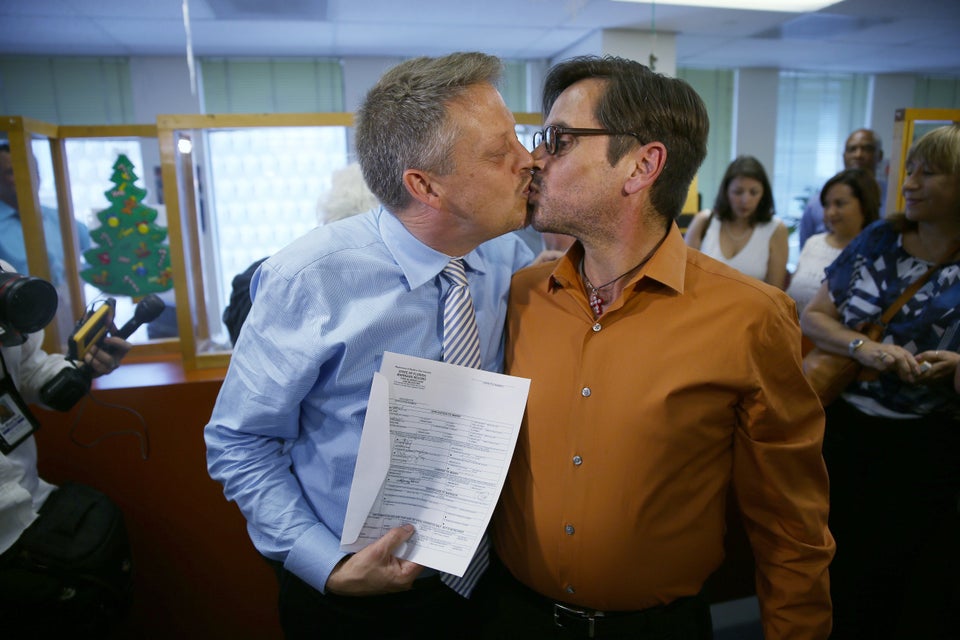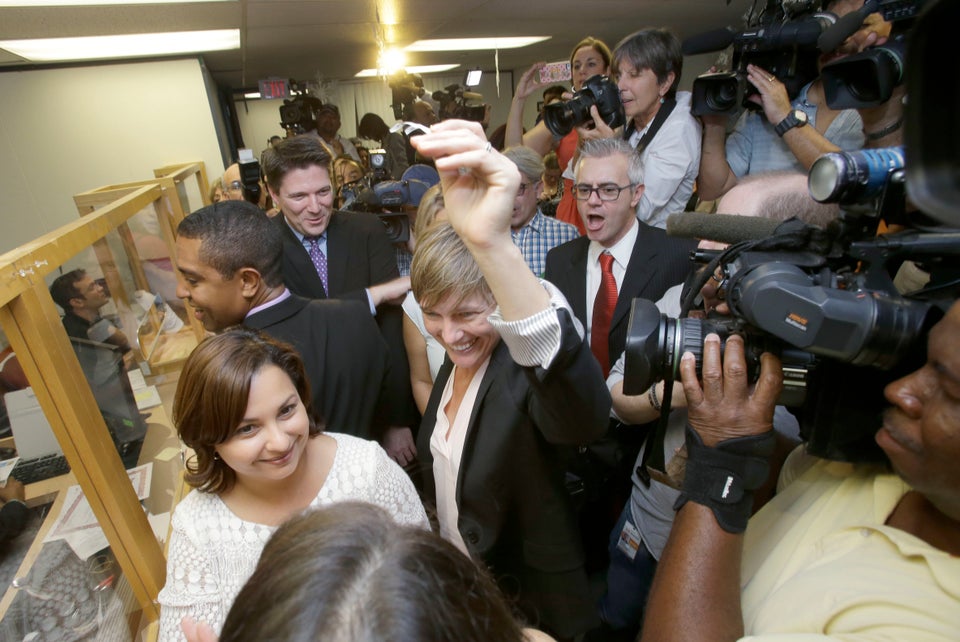 Wilfredo Lee/ASSOCIATED PRESS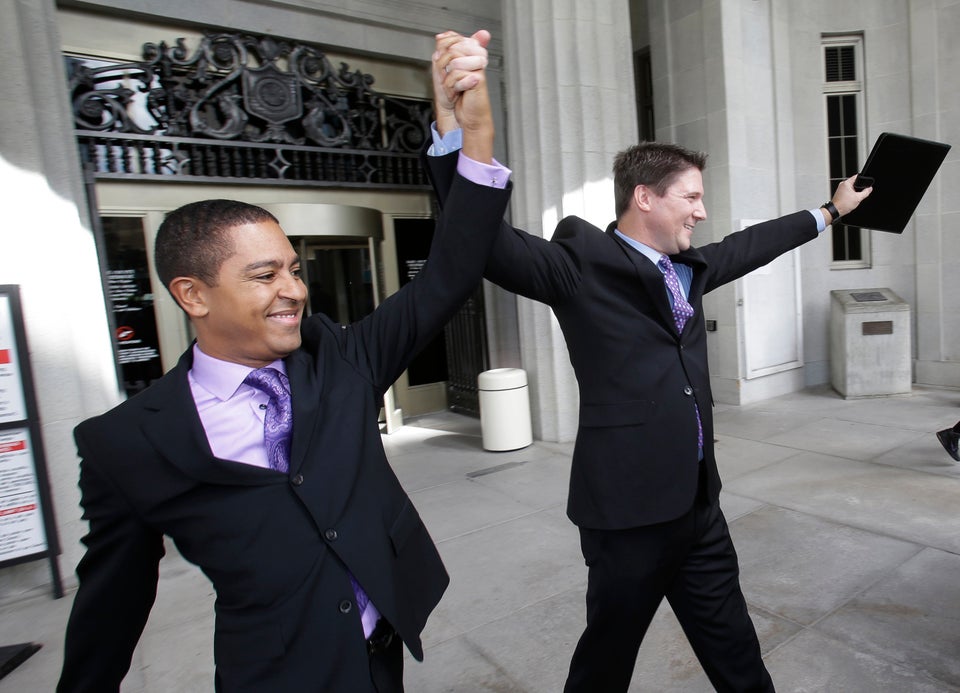 Wilfredo Lee/ASSOCIATED PRESS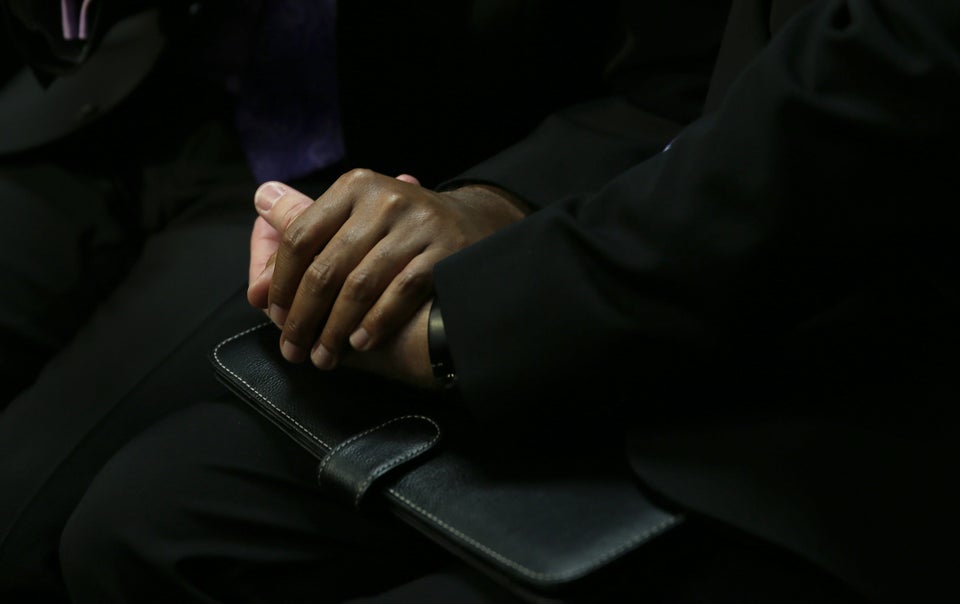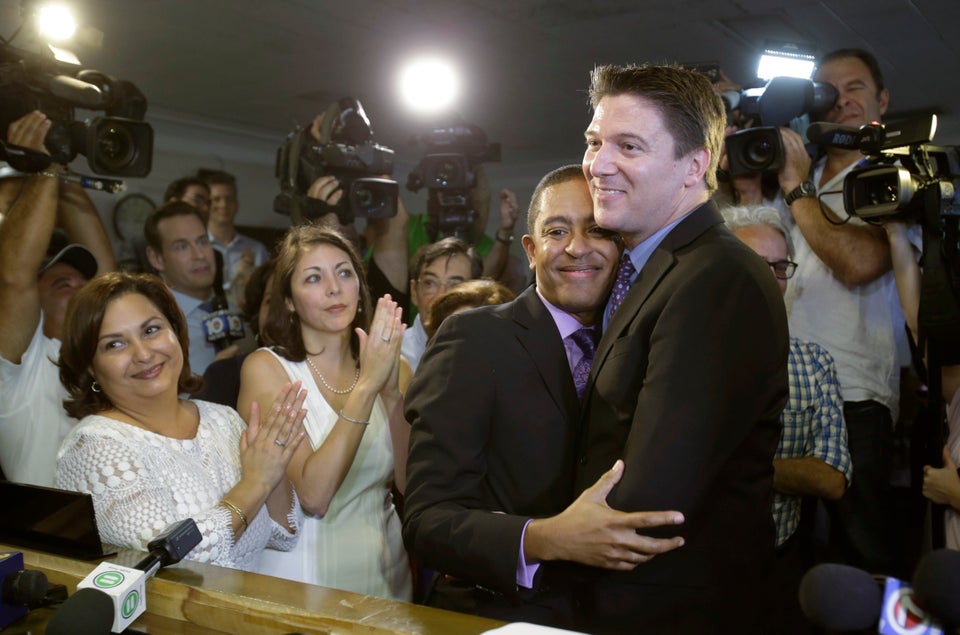 Wilfredo Lee/ASSOCIATED PRESS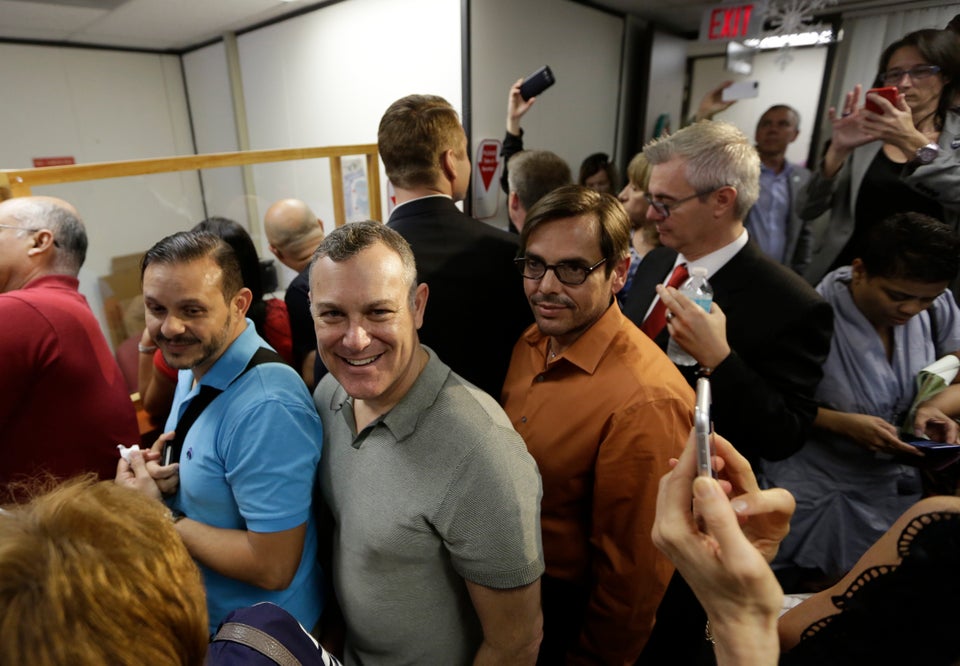 Lynne Sladky/ASSOCIATED PRESS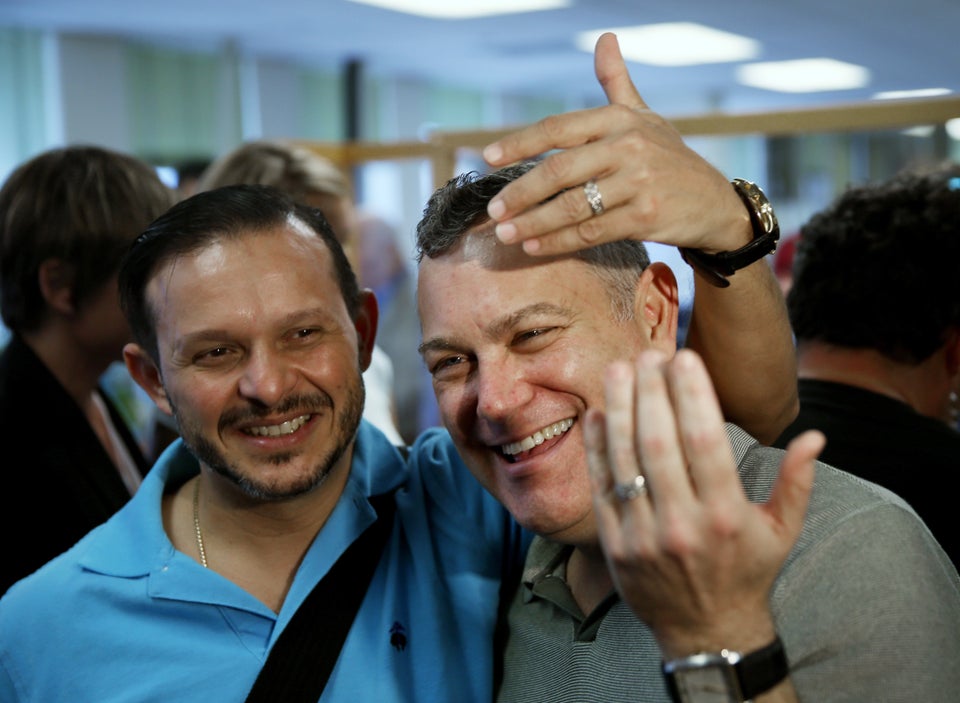 Joe Raedle via Getty Images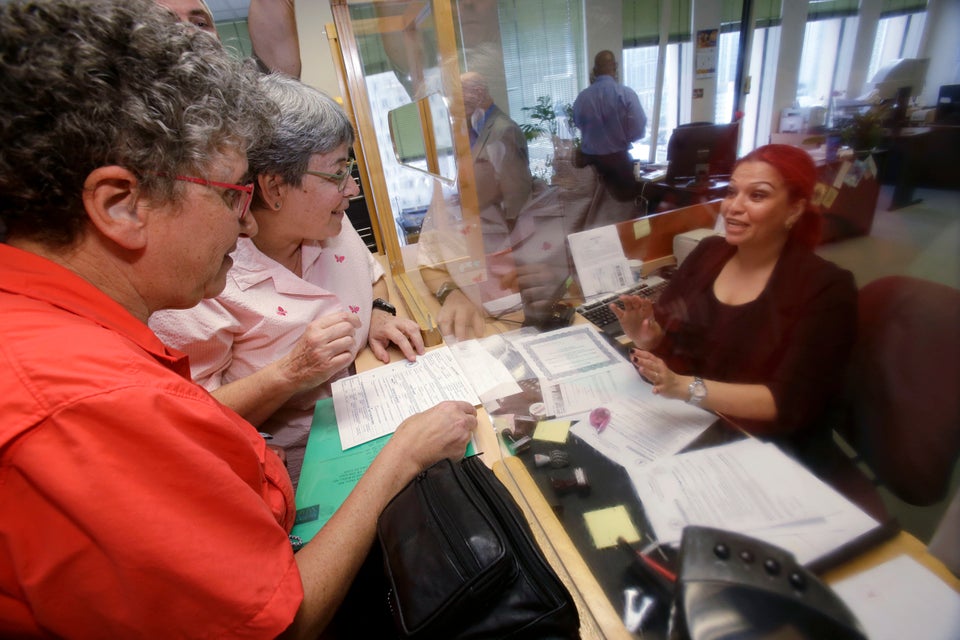 Wilfredo Lee/ASSOCIATED PRESS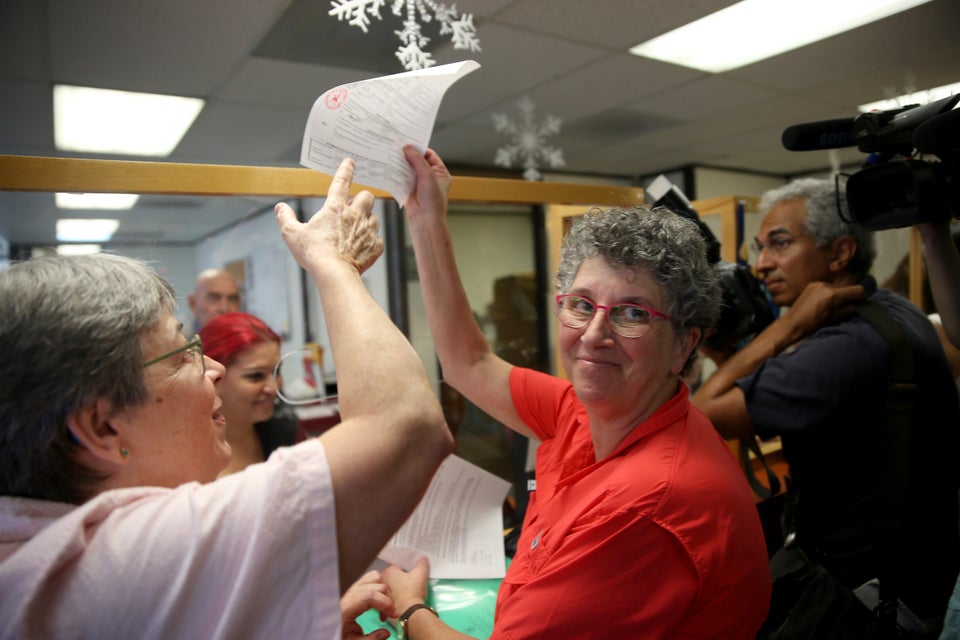 Popular in the Community