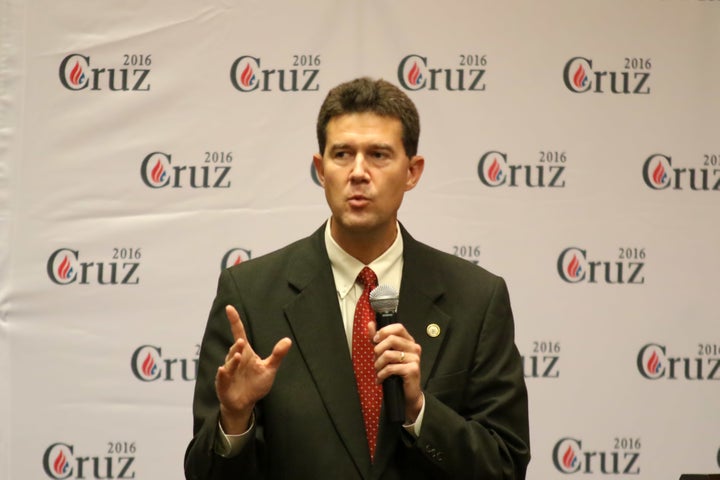 After Alabama clarified a law from its white-supremacist days that now could potentially extend voting rights to thousands, the state's top election official said he's not going to make any additional effort to help those affected register or understand the changes.
In May, Alabama Gov. Kay Ivey (R) signed legislation outlining which specific felonies constituted "moral turpitude" and would disqualify someone from the right to vote. The original law, enacted in 1901, disenfranchised anyone who had committed any crime considered to involve moral turpitude ― a broad definition that for much of the 20th Century was used to keep blacks off voting rolls.
The Supreme Court found the language unconstitutional in 1985, and state lawmakers altered it to apply only to felonies. But which felonies were severe enough to disenfranchise an individual remained undefined until the new law was passed.
The Southern Poverty Law Center estimated the change could affect thousands of people convicted of felonies that now won't constitute moral turpitude. Prior to the clarification last month, more than 250,000 people were disenfranchised in Alabama, which included 15 percent of the state's black population and less than 5 percent of its white population.
Advocates praised the move, but said more work needs to be done to educate people about the change. People told by an election official in the past they were ineligible to vote may now be eligible. It's also unclear what kind of legal process those need to go through to get on the rolls, said Artur Davis, the executive director of Legal Services Alabama.
But Alabama Secretary of State John Merrill (R) told HuffPost he was unaware of people being wrongly told they couldn't vote. While the state will continue its usual efforts to encourage people to register to vote, Merrill said he wasn't going to make an effort to focus on those whose felony convictions will no longer disqualify them ― or may not have been reason enough to block them from registering in the past.
"I'm not going to spend state resources dedicating to notifying a small percentage of individuals who at some point in the past may have believed for whatever reason they were disenfranchised," he said. "But I am going to continue to spend state resources to promote the opportunity for all citizens to determine their eligibility and to assist them in becoming registered to vote and obtaining a photo ID so they can participate in whatever level they'd like to."
Danielle Lang, a lawyer at Campaign Legal Center in Washington representing 10 plaintiffs suing the state over the moral turpitude law, said she has a growing list of people who were disenfranchised but would now be eligible to vote under the clarified law. The reason people believed they were ineligible to vote, Lang said, is that they received a letter from the state telling them that.
"This is confusion that was wrought by the state," she said. ″Under this newfound definition, it turns out [some] do have the right to vote. I don't see how anyone would know that unless they're kind of legislative junkies."
""This is confusion that was wrought by the state.""
People affected by the new law may have to learn about it from Legal Services Alabama and the state's ACLU chapter, which will jointly hold at least three clinics this summer on the changes. The changes define fewer than 50 crimes ― including murder, kidnapping and rape ― as constituting moral turpitude.
Still, there's ample room for confusion. People convicted of felonies not defined as moral turpitude can apply to have their voting rights restored only if they pay paying certain fines and legal fees and meet other qualifications.
"Even though there is a new law restoring the right to vote to many people who've been disenfranchised, that right doesn't automatically restore itself," Davis said in an interview. "There has to be guidance from the state of Alabama on what the disenfranchised individual has to do to literally get back on the voter list."
Merrill said the ACLU and Legal Services Alabama were better suited to contact the people who would be affected by the new law. But Lang said federal law required the secretary of state's office to keep records of everyone who had been blocked from registering to vote, meaning Merrill could easily handle the task.
"The state created this problem by having an unconstitutional and arbitrary system of disenfranchisement," she said. They've taken a step to fix it. But when there are legal wrongs, there's a responsibility to fully remedy those harms."
Before You Go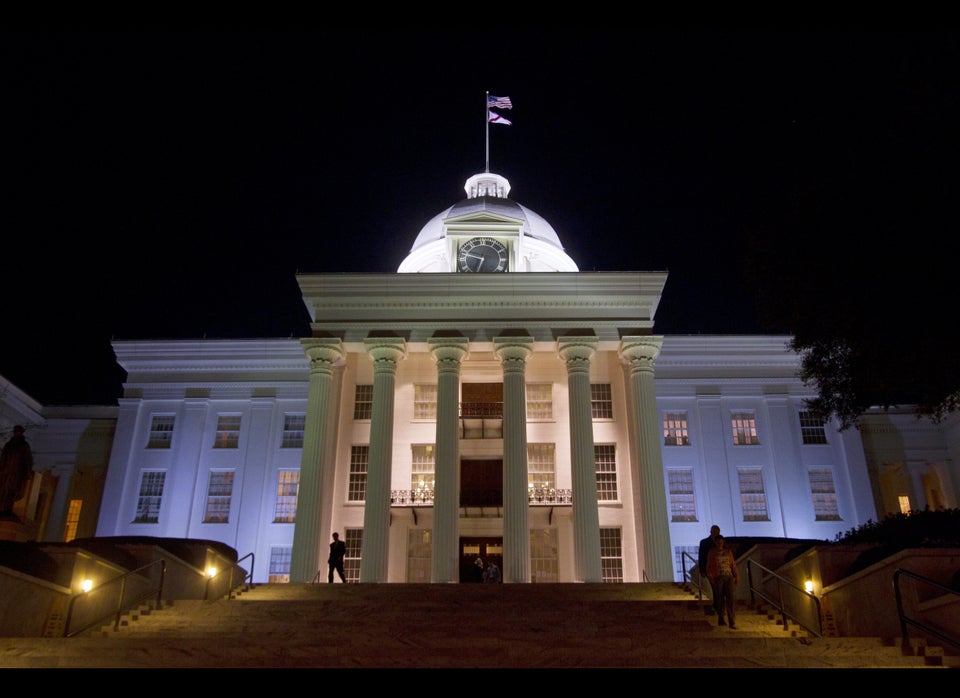 U.S. State Capitol Buildings
Popular in the Community