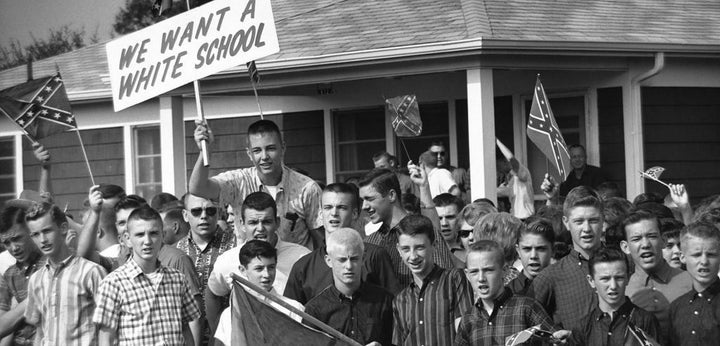 In the Spring of 1968, just 5 years after this photo was taken in Montgomery, Alabama, my family was unexpectedly uprooted and moved from Houston, Texas to Alabama so that we could be with my father who was stationed in Fort Rucker, during the height of the Vietnam War.
My first grade Progress Report from the Daleville City, Alabama elementary school says I attended 17 days in the fifth term. These were 17 days of pure hell for me.
In Houston, I had walked to school every day—simply crossing the street and walking one block down the sidewalk of a sleepy south Houston suburban neighborhood. I could see the elementary school playground from the window of our kitchen. In Alabama, I had to take the school bus. And at the tender age of 7, I remember the frightening feeling of being one of the youngest children on the bus.
The Communists were the nation's ever-present enemy, and I was sure they were coming to get us. Being a former "city girl," I was afraid of the woods near our Alabama home, riding a school bus for the first time, racism (although I didn't know that's what it was at the time), and sexual harassment, which I probably would have described then as a "mean boy."
The only positive memories I have of those few short weeks before we were miraculously transported back to Houston, were playing in the woods with some neighborhood friends, pretending to bake—and eat—chocolate-covered ants.
My short time at Daleville City elementary school was my first experience of being in an integrated classroom. I distinctly recall the day when the shy black girl in my class was blamed and punished for stealing a pencil from another student. For reasons I still can't explain, I didn't believe she stole the pencil, and I remember thinking that she was being punished for something she didn't do. But my 7-year old mind had no way of comprehending why that might be the case. It seemed to me that something wasn't quite right—and it wasn't fair.
The other memory about Daleville City elementary school that was forever burned in my brain was the day a boy walked up to me outside the school, grabbed the ring attached to the zipper of the dress I was wearing (pictured below), and unzipped my dress all the way down to my navel.
I don't know what happened next. I was in shock as all people are when they're suddenly—and without warning—ogled, grabbed, groped, or molested. I imagine that I quickly zipped up my zipper, and tried to survive the rest of the day as best I could. I loved that dress, but I don't think I ever wore it again without feeling a bit wary.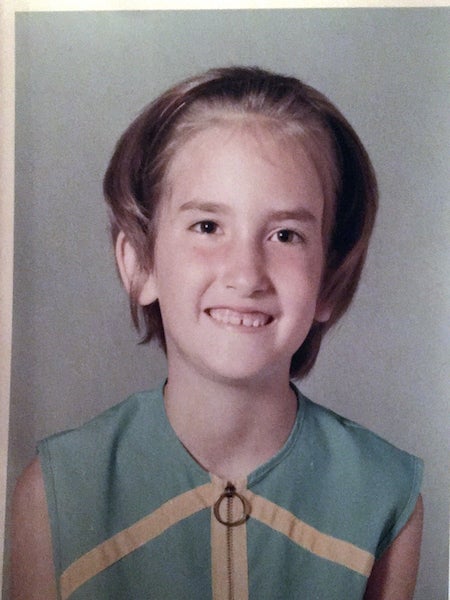 Although I don't recall the details, I'm sure that when I found out we were moving back to Houston I was beyond thrilled. I was able to return to the only home I'd known before Alabama, and be reunited with my first grade teacher whom I adored.
On this eve of a possible—and unthinkable—Roy Moore victory in Alabama, it seems that not much has changed since these teenage boys waved their confederate flags in 1963 in Montgomery—protesting for a "white school."
If Moore wins tomorrow, Alabama will remain true to my memory of it—a frightening place where girls, people of color, and anyone else who is deemed "other" are not safe. I pray that all people of conscience, regardless of party, will show up at the polls and do the right thing.
Our daughters are watching.