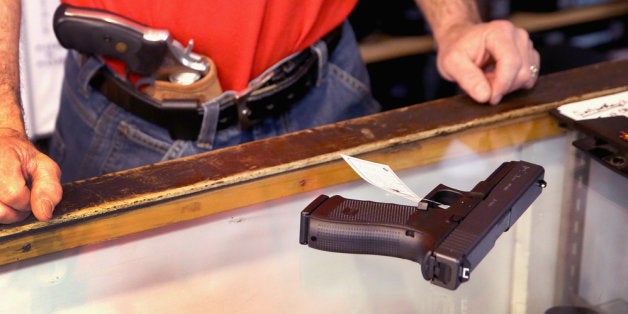 One Republican lawmaker is driving an effort to give her state's gun enthusiasts a break on their purchases.
According to Al.com, Nordgren called this the "perfect way to celebrate the rights and independence that we hold close to our hearts as Americans."
In a Monday interview with WSFA-TV, Nordgren also cited rising gun costs, pointing a finger at the Obama administration in the process. The station noted Alabama has only 11 days left in its legislative session, meaning Nordgren will likely move quickly to get the legislation before a House committee.
"The reason why guns and ammo prices have skyrocketed is because of the threats from the Obama administration on gun control," Nordgren said. "And of course, in Alabama, we hold our 2nd Amendment rights very dear."
Similar efforts are also ongoing in Mississippi, where the state's House Ways and Means Committee passed a bill last week to create a "Second Amendment Sales Tax Holiday" during the first weekend in September. The AP reported last week that Louisiana, South Carolina and West Virginia are among the states with holidays like this in place.
BEFORE YOU GO
PHOTO GALLERY
U.S. State Capitol Buildings