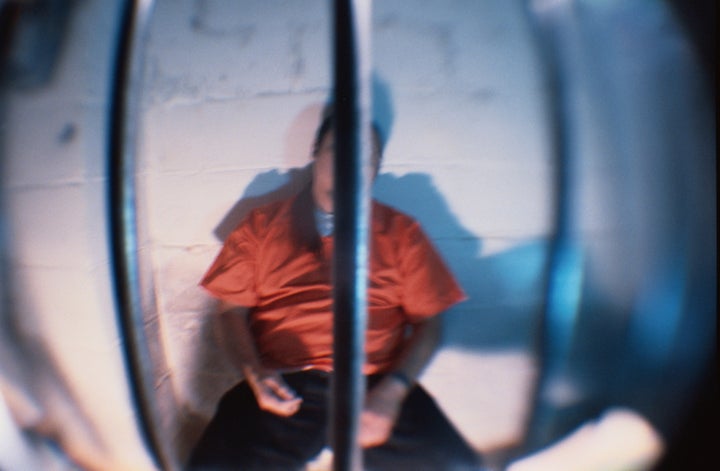 Jonathan Horton beat incumbent Etowah County Sheriff Todd Entrekin in Alabama's GOP primary election on Tuesday, following reports that Entrekin was pocketing money intended to feed inmates in the local county jail he oversees.
Horton announced he'd received a call from Entrekin on Tuesday night conceding the election.
With no Democratic candidates on the ballot, Horton now becomes the new county sheriff. He celebrated by holding up a T-shirt that read, "There's A New Sheriff In Town."
AL.com reported in March that Entrekin had kept more $750,000 of the food budget of the Etowah County jail he oversaw. According to AL.com, Entrekin kept a personal account he called his "Food Provision" fund that contained money allocated by federal, state and municipal governments to feed the jail's inmates.
Entrekin had been taking advantage of Alabama state law allowing sheriffs to keep any excess taxpayer dollars intended to feed inmates in their jails. He is one of 49 Alabama sheriffs named in a January lawsuit by two civil rights groups, the Southern Center for Human Rights and Alabama Appleseed Center for Law and Justice, alleging abuse of the state's law.
The civil rights groups said in their suit that they were concerned about the sheriffs converting jail food funds for their own personal use, since the law creates a "perverse incentive" for the sheriffs to spend as little as possible on food for inmates.
In response to the headlines that AL.com's reporting generated, Entrekin claimed he was a victim of "fake news" and said that while the inmates don't like the food being served in his jail, the meals are designed by a licensed dietitian.
Calling all HuffPost superfans!
Sign up for membership to become a founding member and help shape HuffPost's next chapter